Objectives
1.Celebrate the 40th national day of the country
2.Highlight the achievements of the country in the past 40 years
3.Communicate the importance of Unity and its effects on the nation
4.Reinforcing national identify on various levels
5.Celebrate the nation's diverse culture (dance, folk songs, poetry, customs andtraditions)
6.Reinforce the sense of Pride and Affinity that is usually stimulated on thatday
7.Celebrate the nation's past and current leaders, highlighting their roles inthe development of the nation
8. Createa sense of joy and happiness in the form of entertainment in which the visitorcan easily relate to
and interact with, creating a feelof personal inclusion.
9. In a time of regional hostility,the UAE is sending a powerful message about unity and peace
TheStoryteller
The Arabic Culture is renowned for itsrich stories and excellentstorytelling techniques. The storyteller or "Al Rawi" as he is known in Arabic is usually a wise and welltravelled man who is very respected and treasured by his society.
TheMoon
The Moon plays a significant role in theIslamic and Arabic culture. This celestial object is used to define the Islamiccalendar and has been the subject of many Arabic poems as its considered a signof great beauty and allure. The Moon is as old as the land it glows above andit has witnessed many great struggles, battles and achievements.
A sereis of matte paintings were designed for the storyboard for the Acts of the Show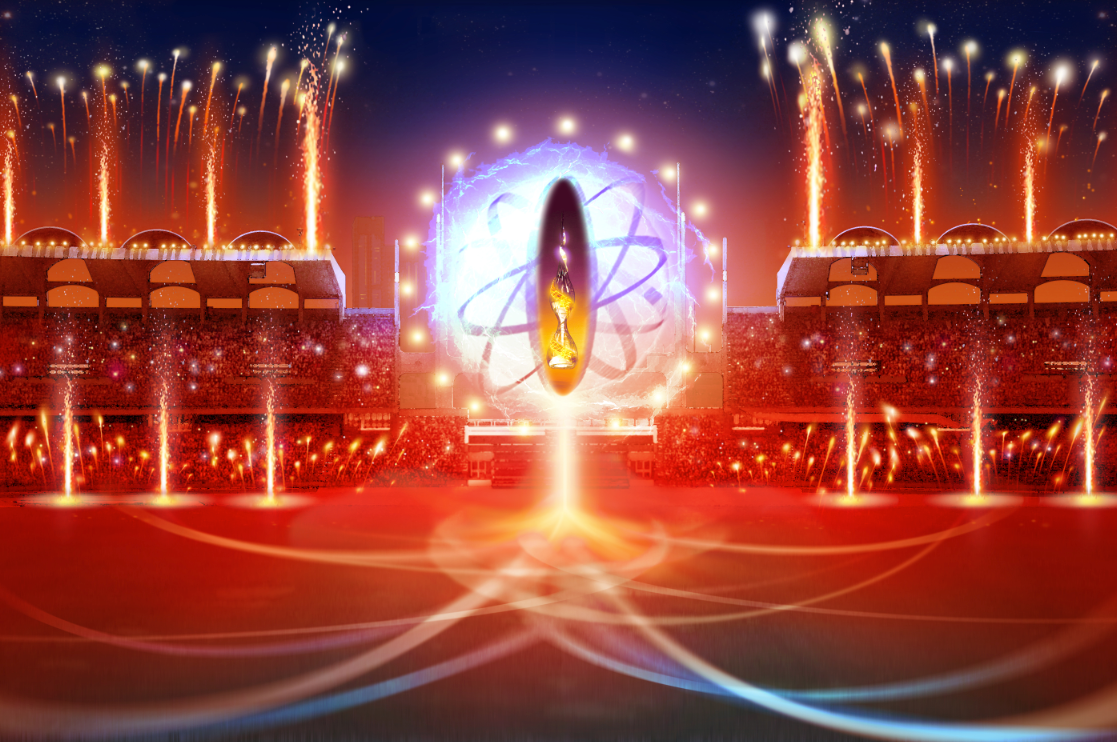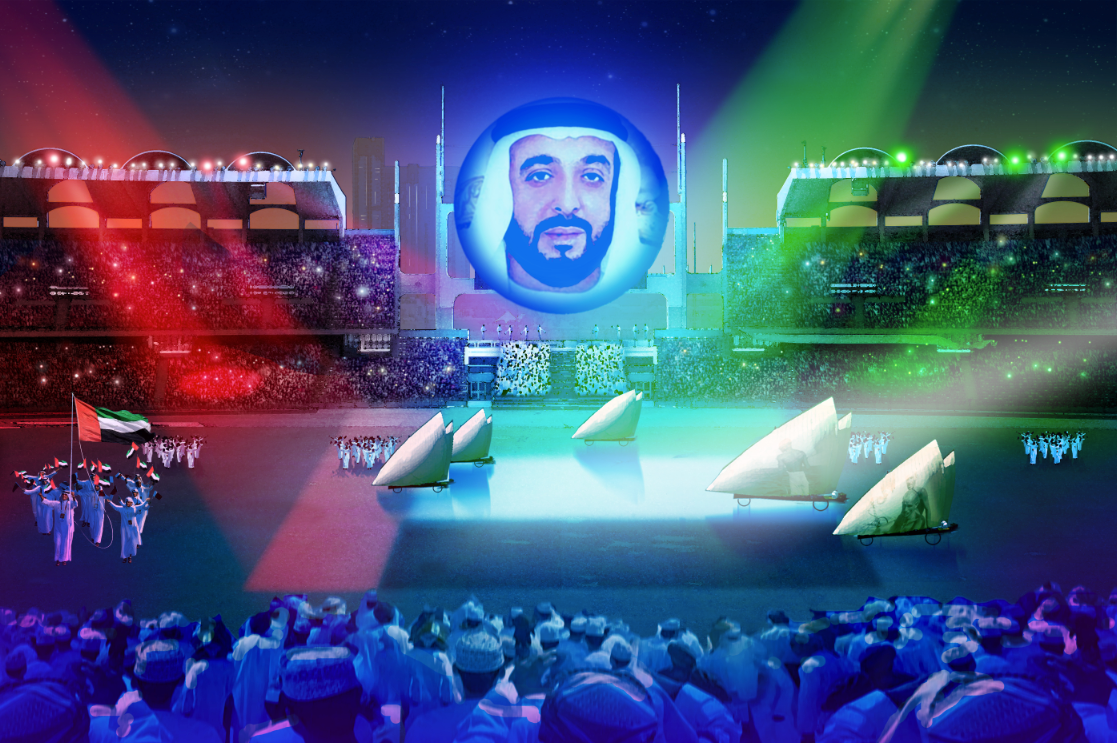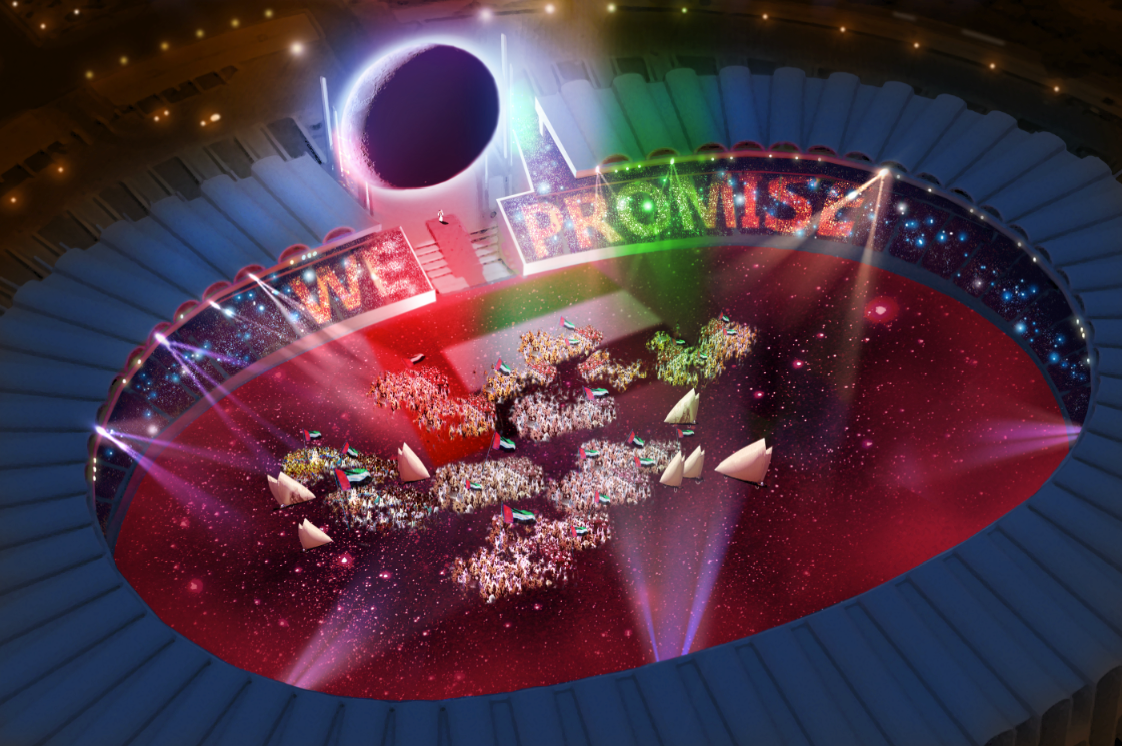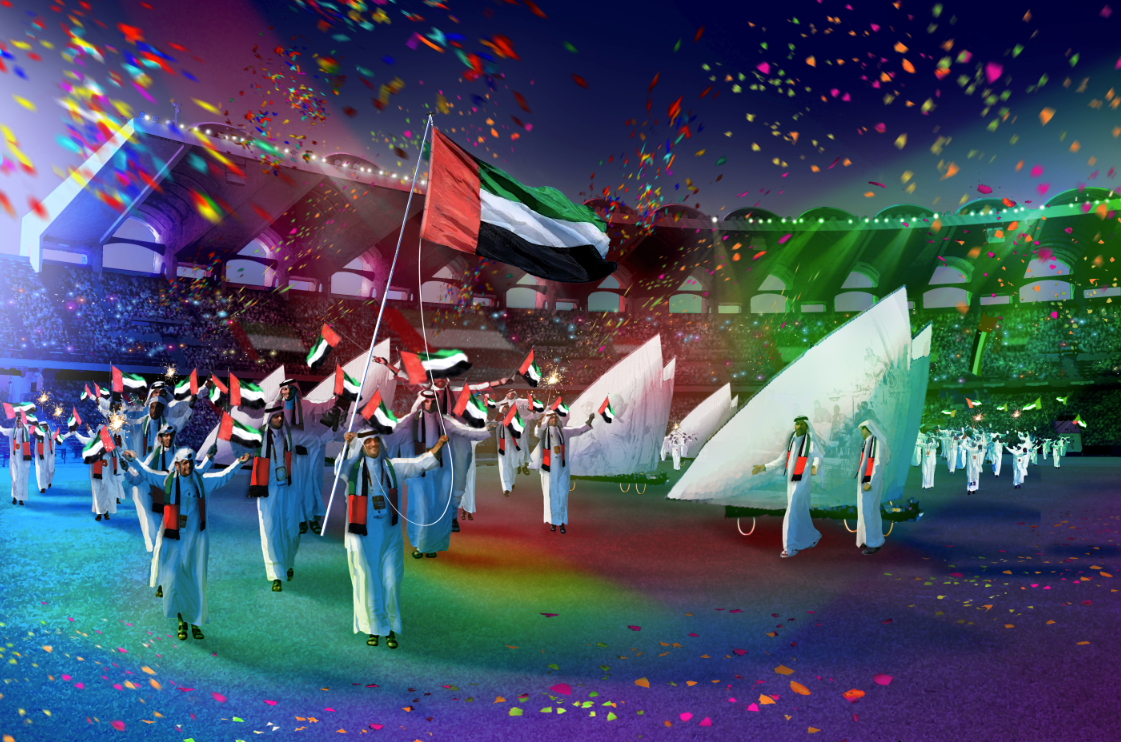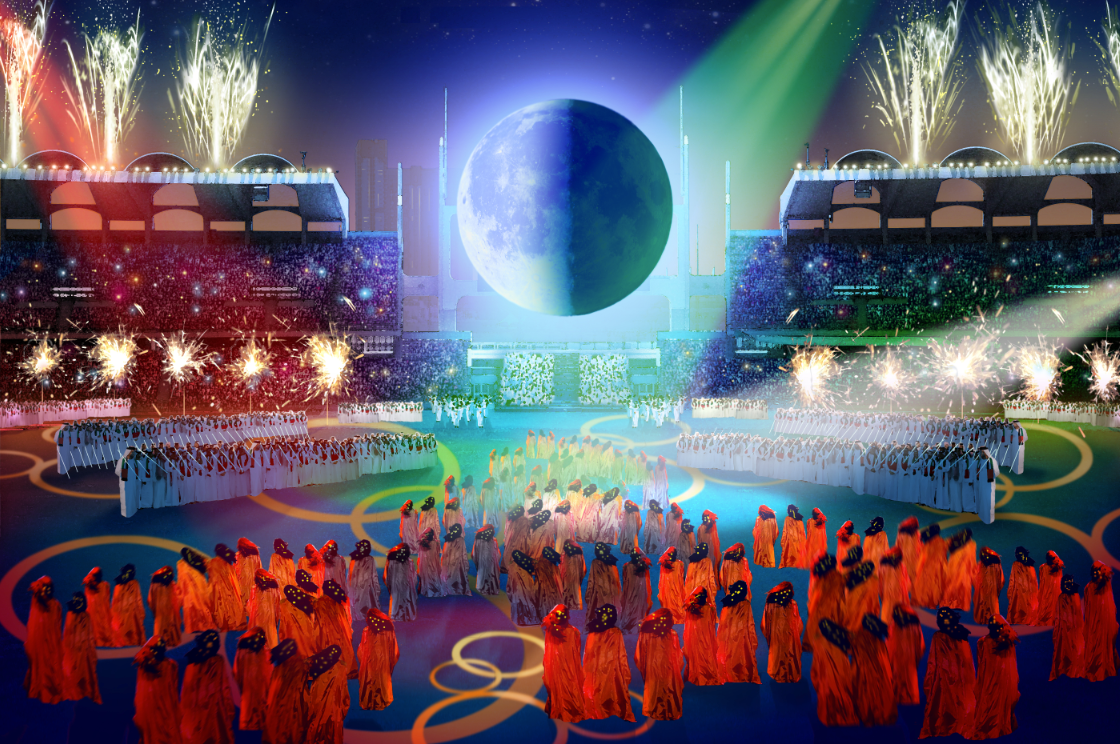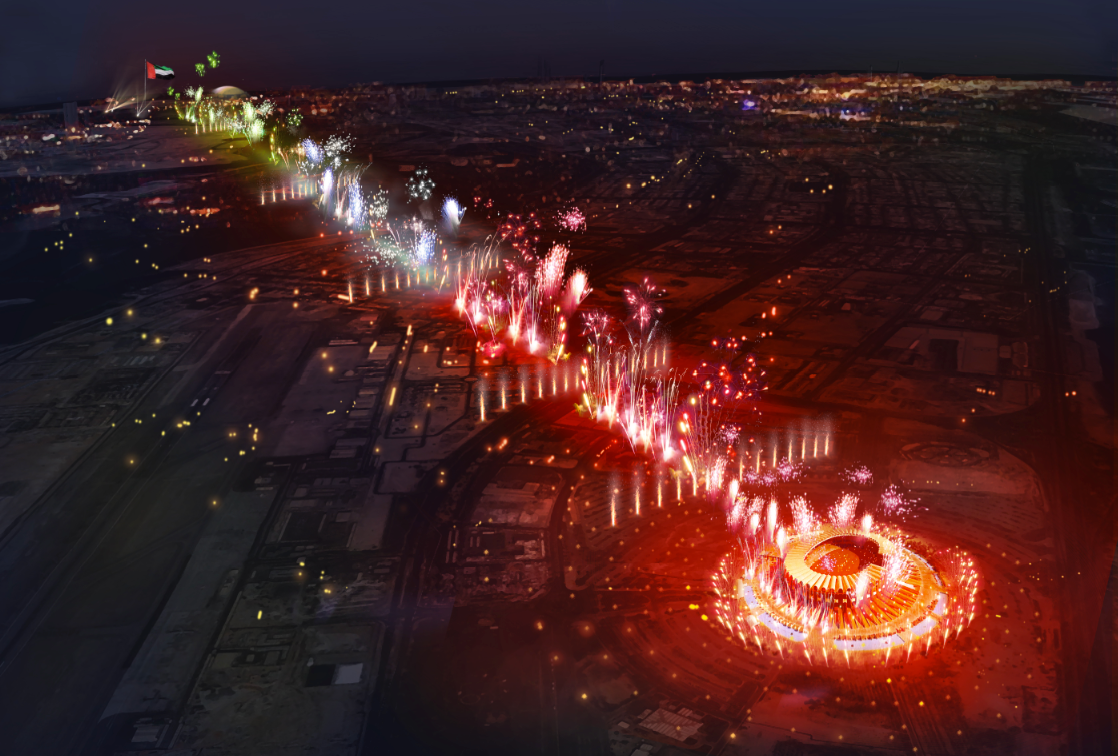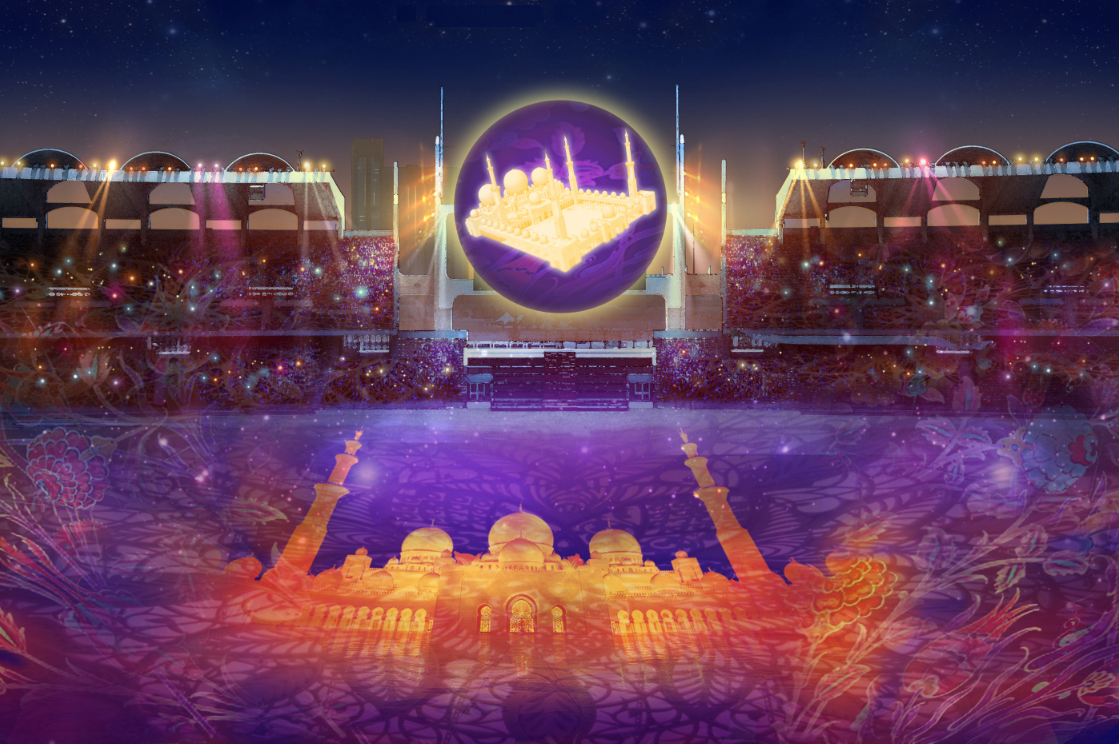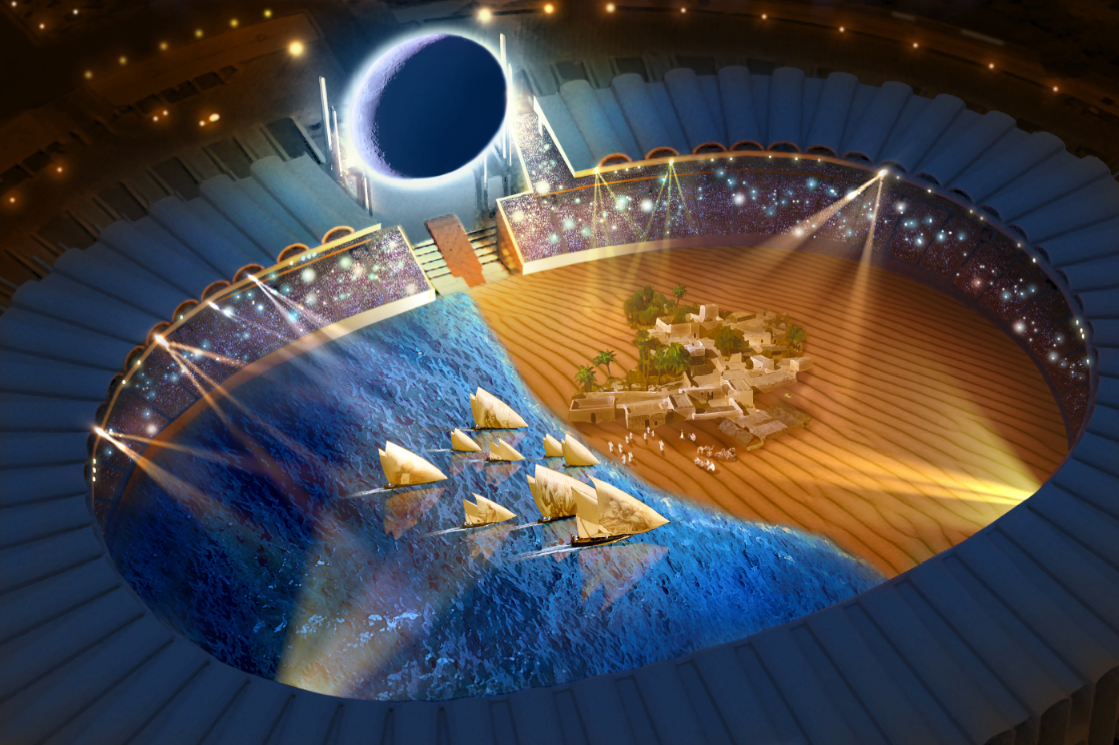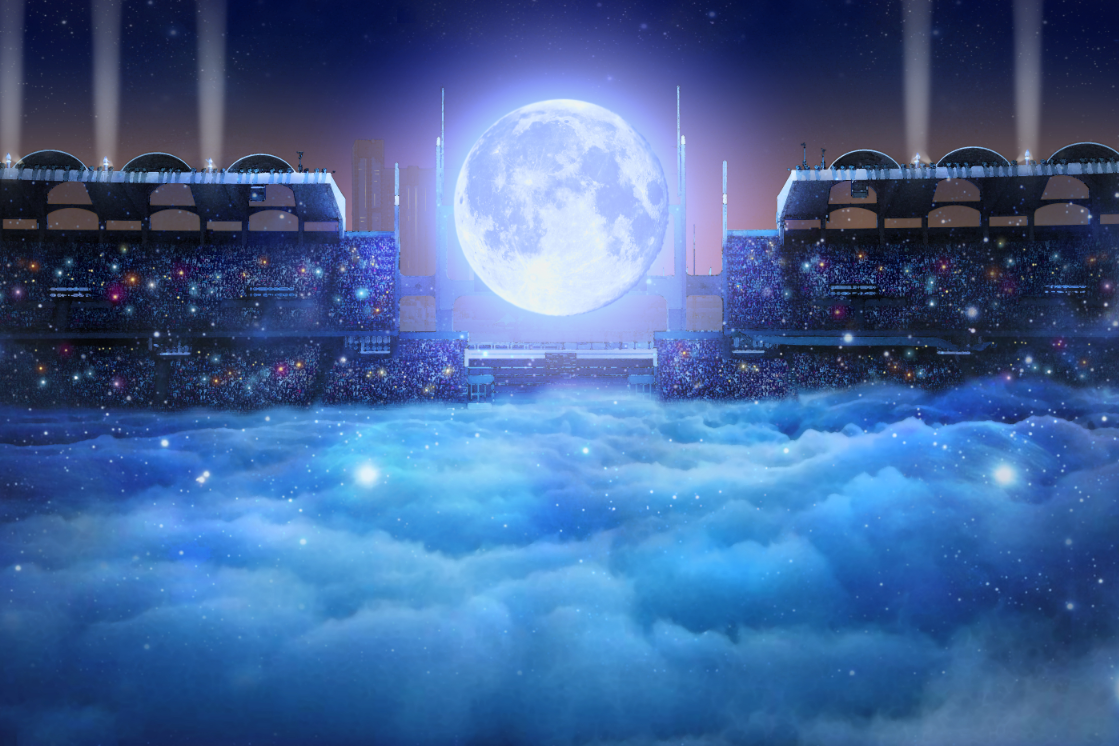 A Full 3D Animation was produced highlighting the key moments of the show