Inspired by Alice and Wonderland we dive into a world and garden of magical love inhabited by fairies who dance with the butterflies that make up the larger than life tress and flowers.  With a constant magical and fairy like life form the butterflies swarm around until the energy becomes so grand that a force within reveals the secret and beauty of this place...the Bride.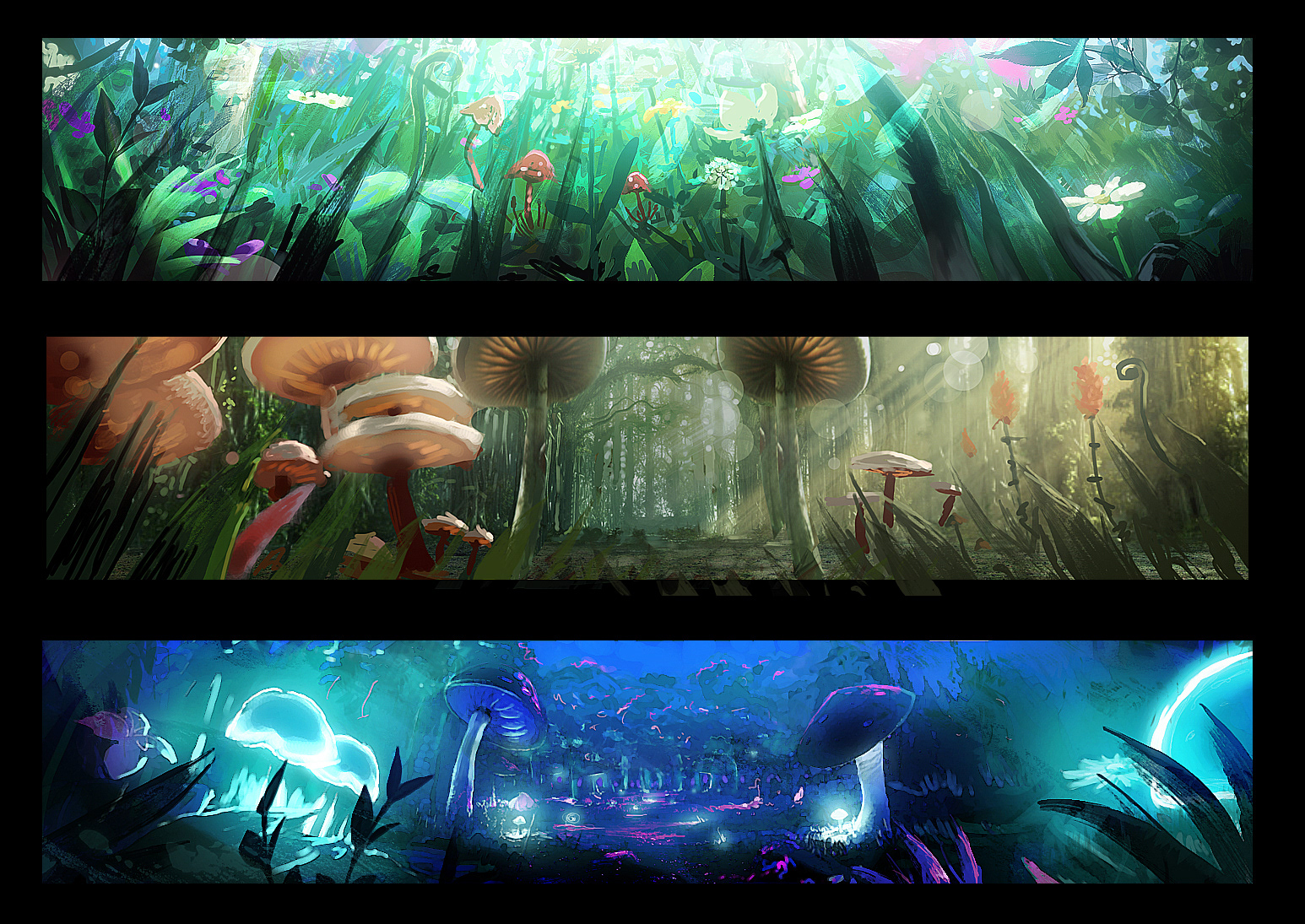 After the reveal of the bride, as the groom entered a moon shape made of calligraphy in the name of the Bride and Groom was animated circulating in a magical loop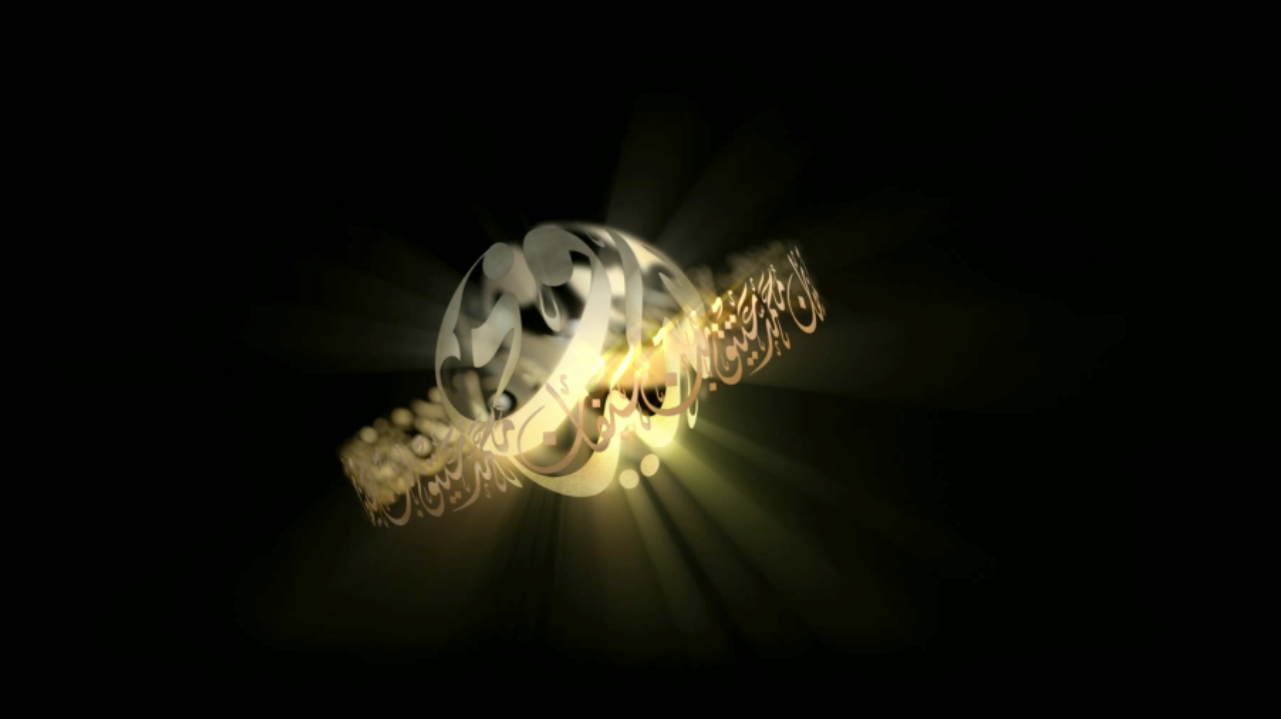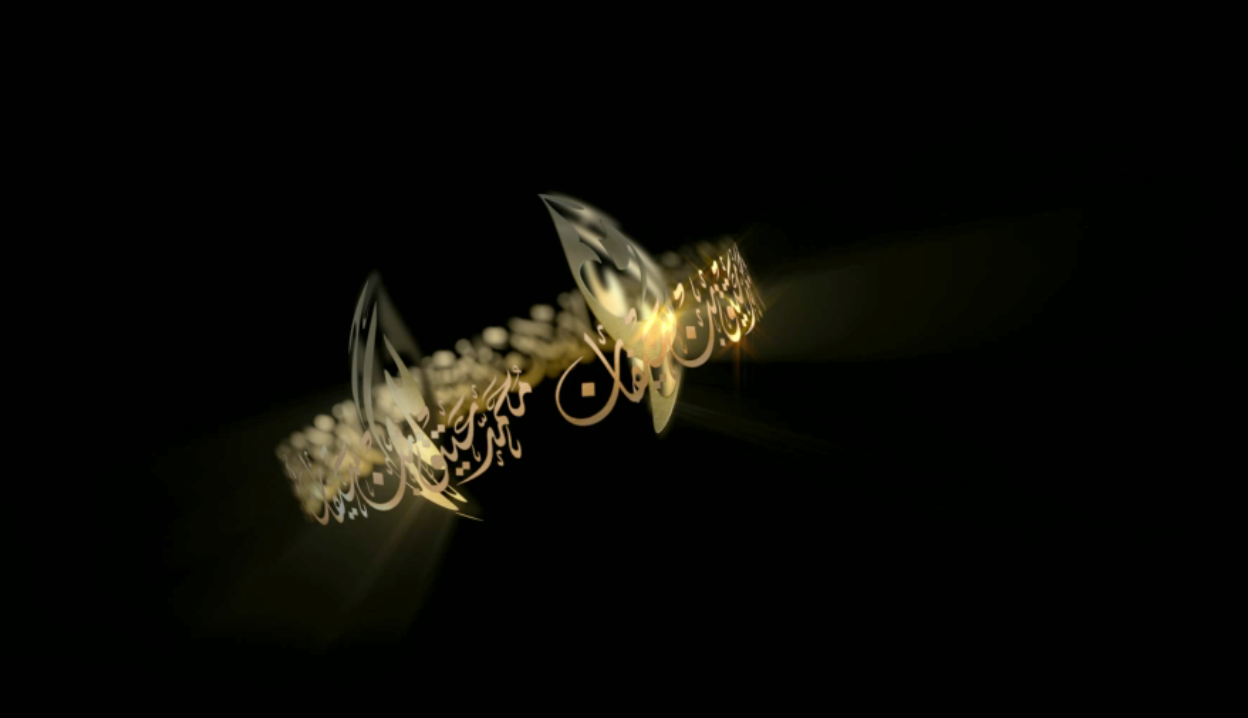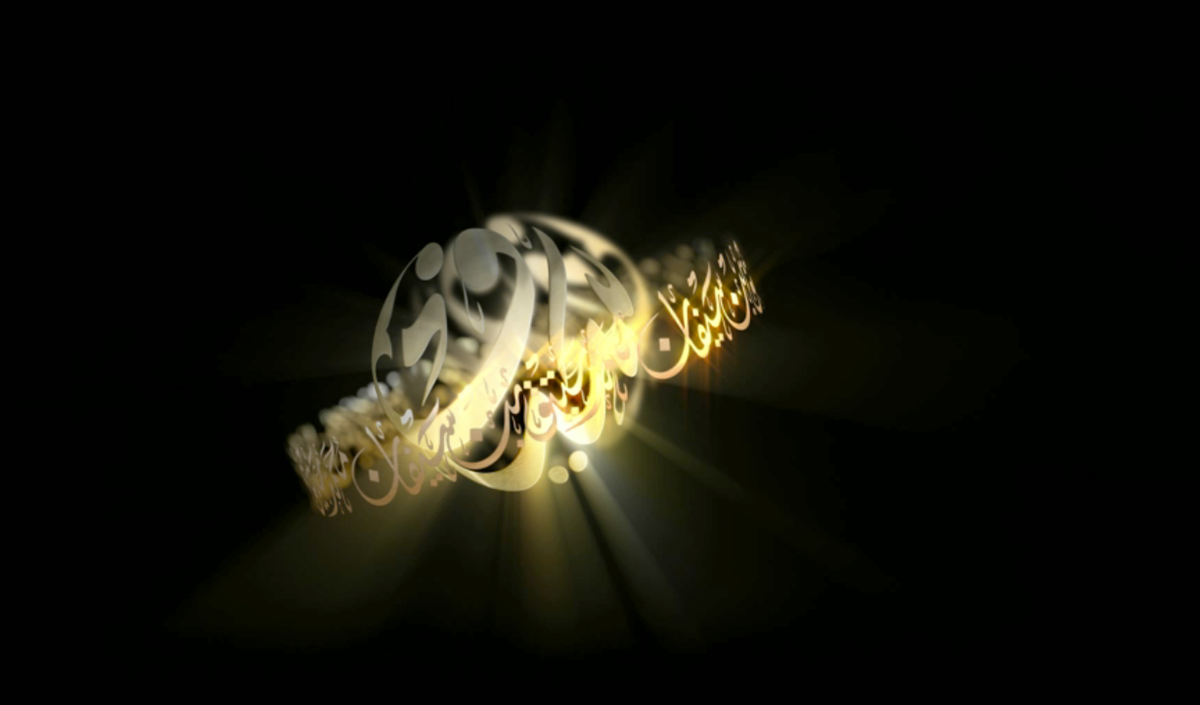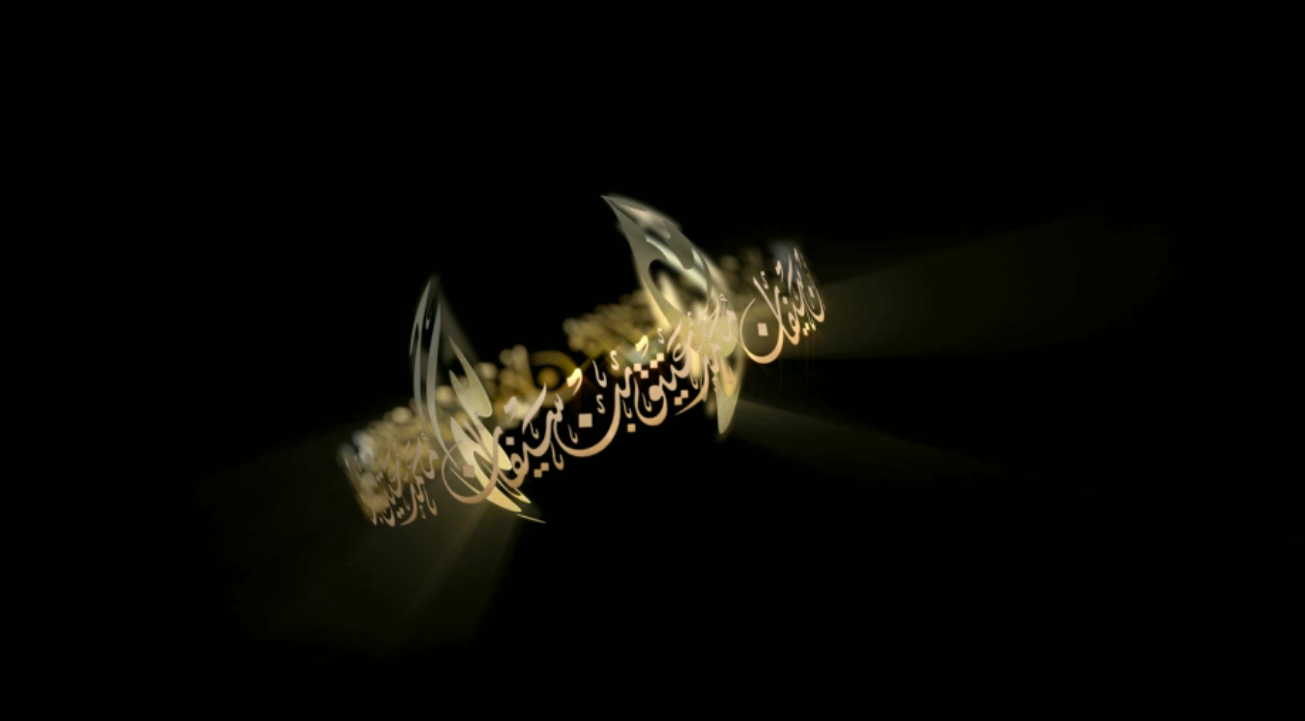 The Gate of the Garden was designed with the initials of the Bride and Groom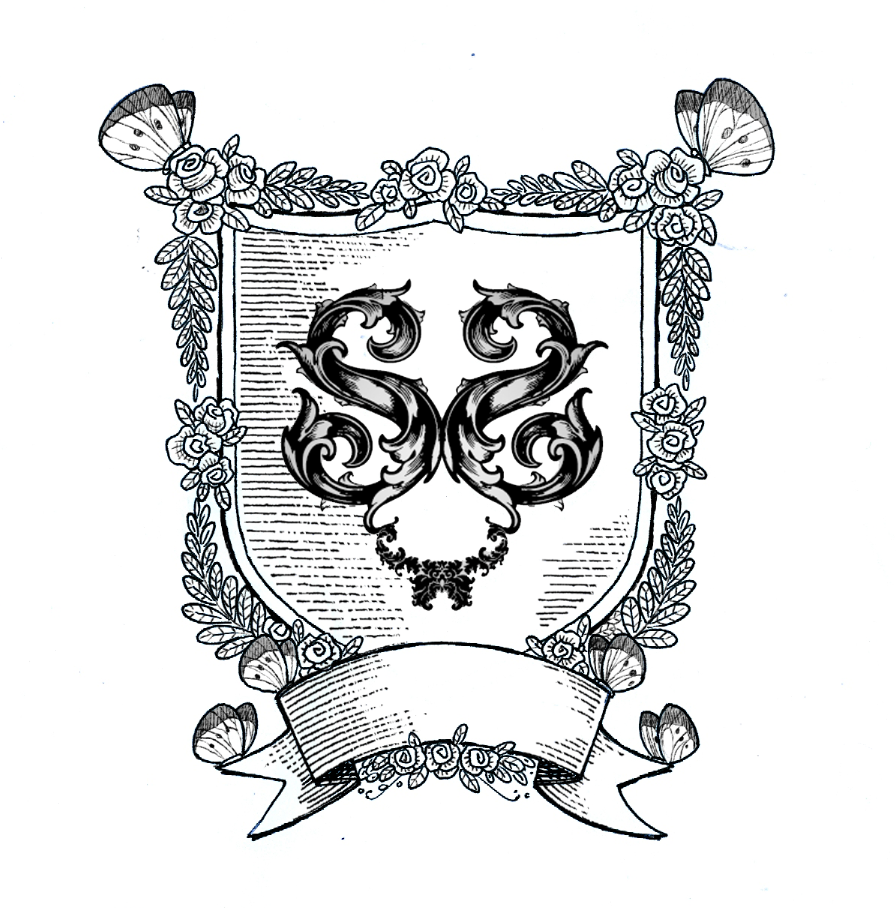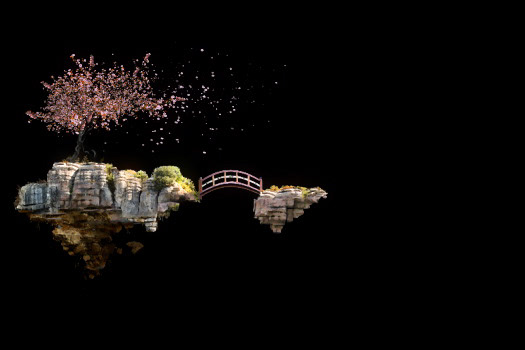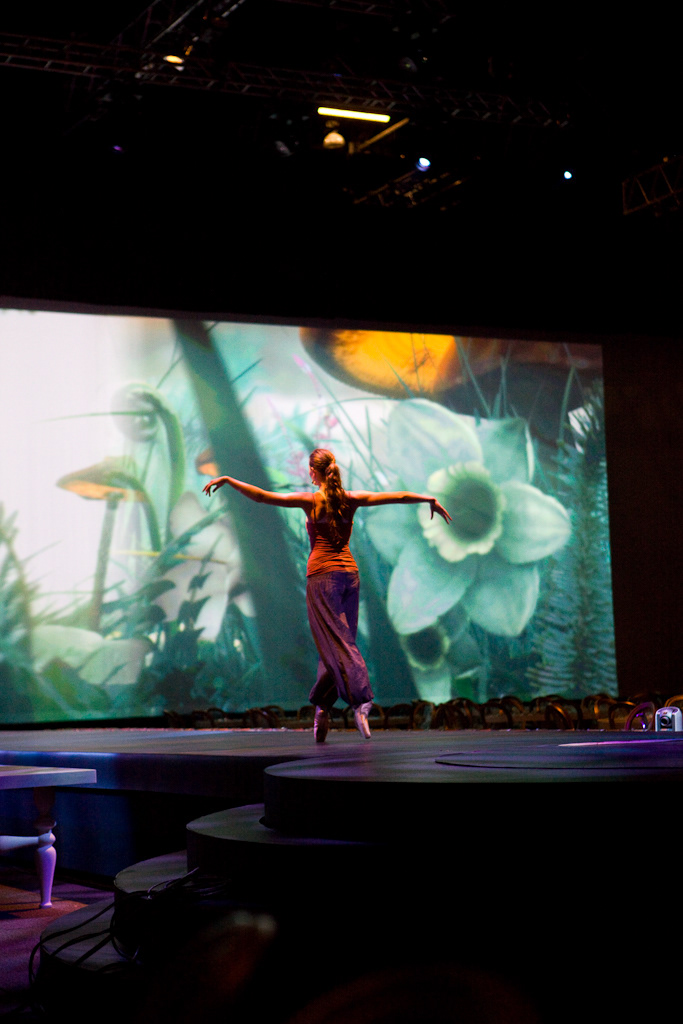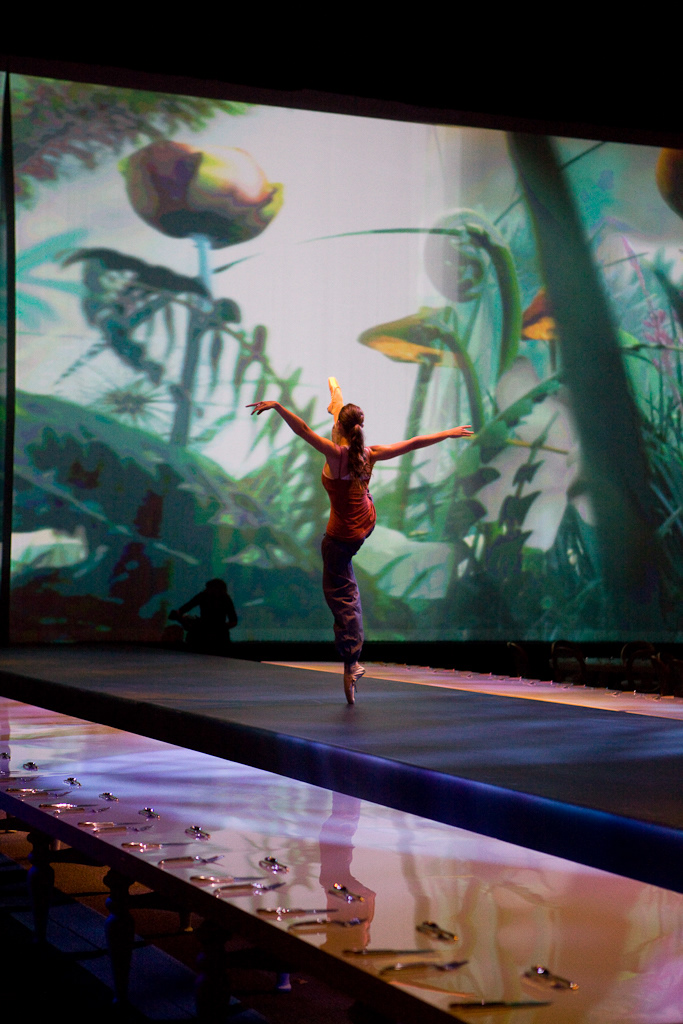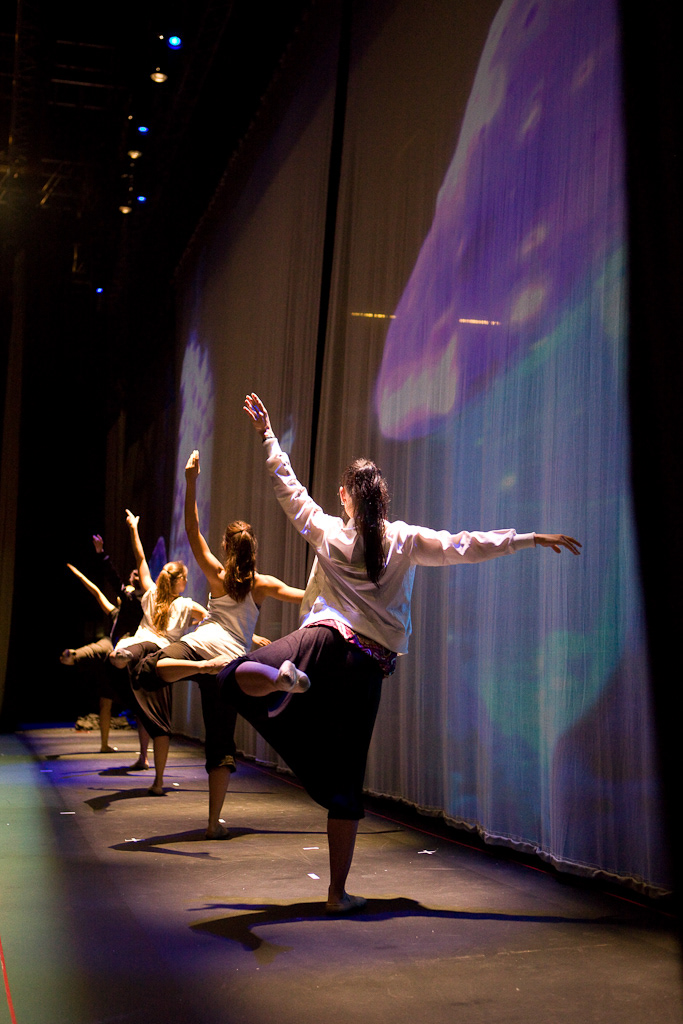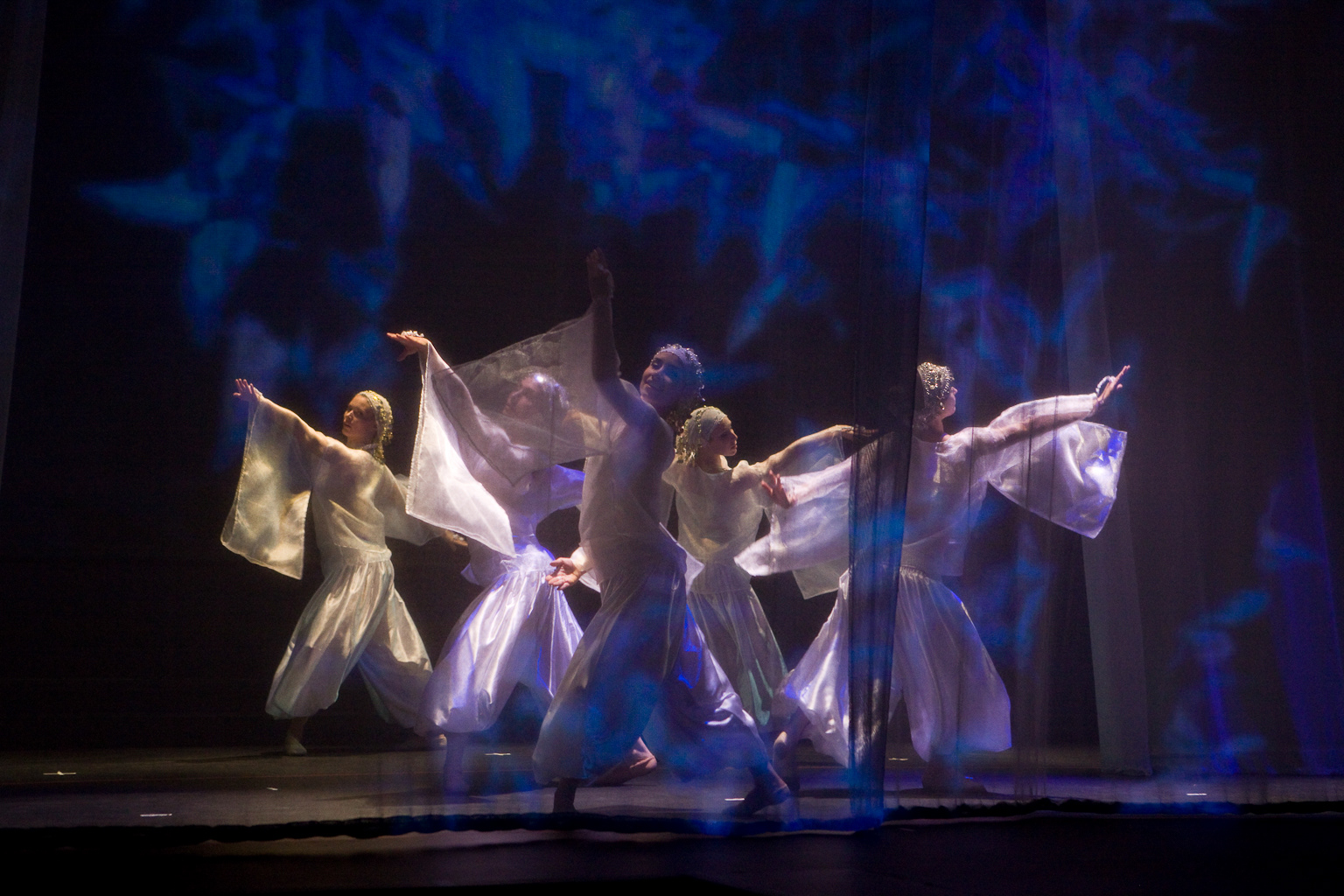 The setting and table decor was inspired by the Alice and Wonderland theme having a very garden like setting, with the butterfly as a subtle nuance to being present at various places.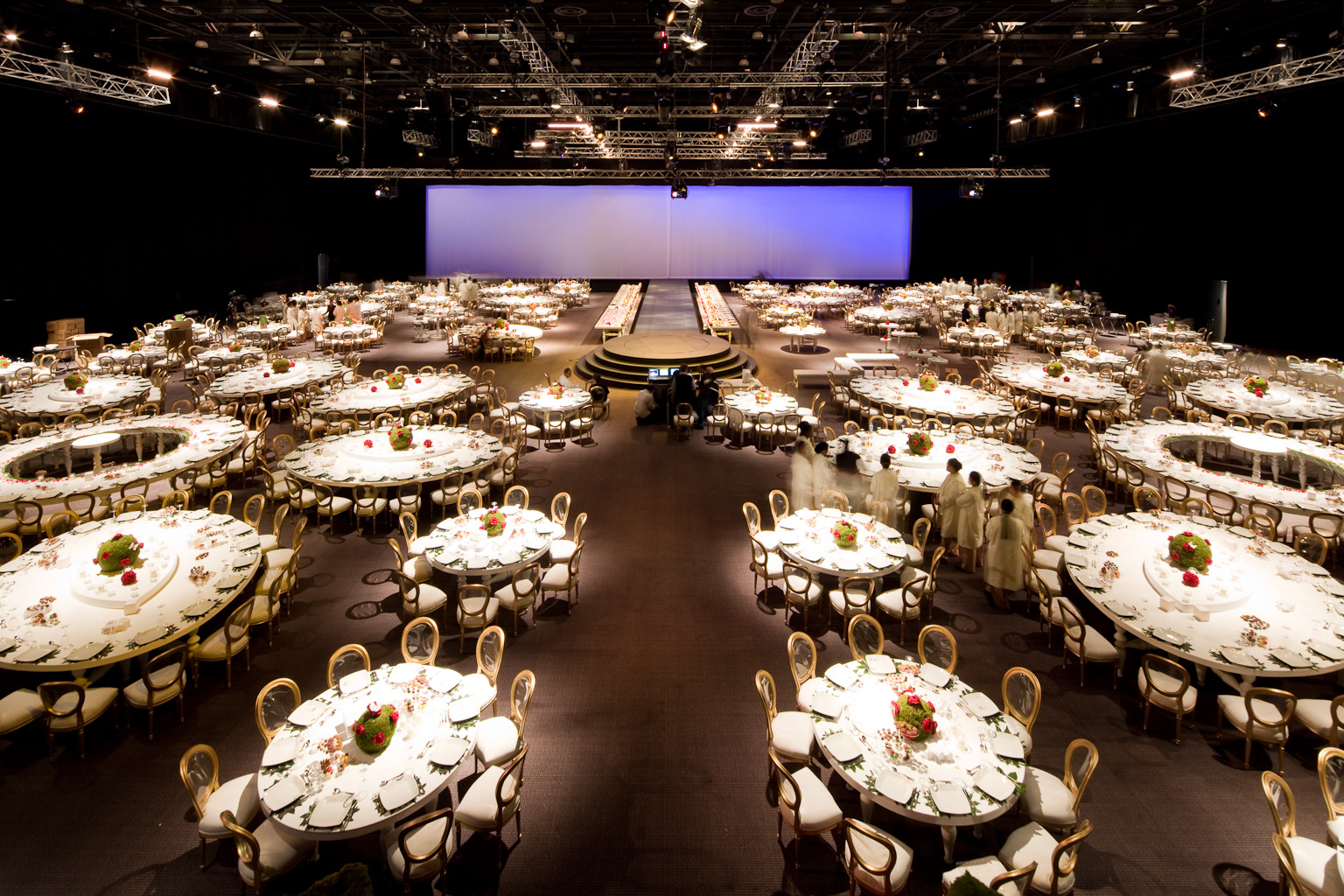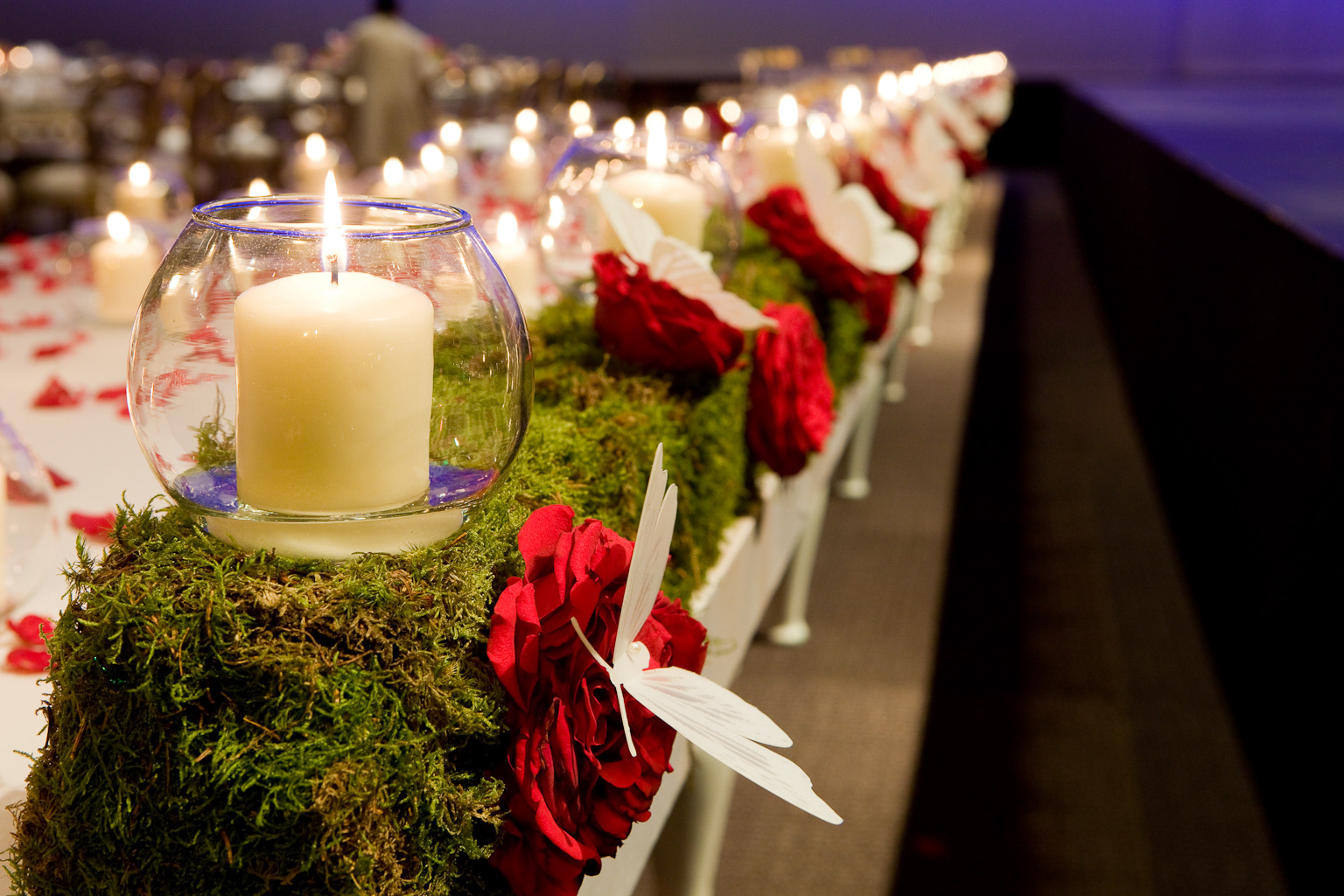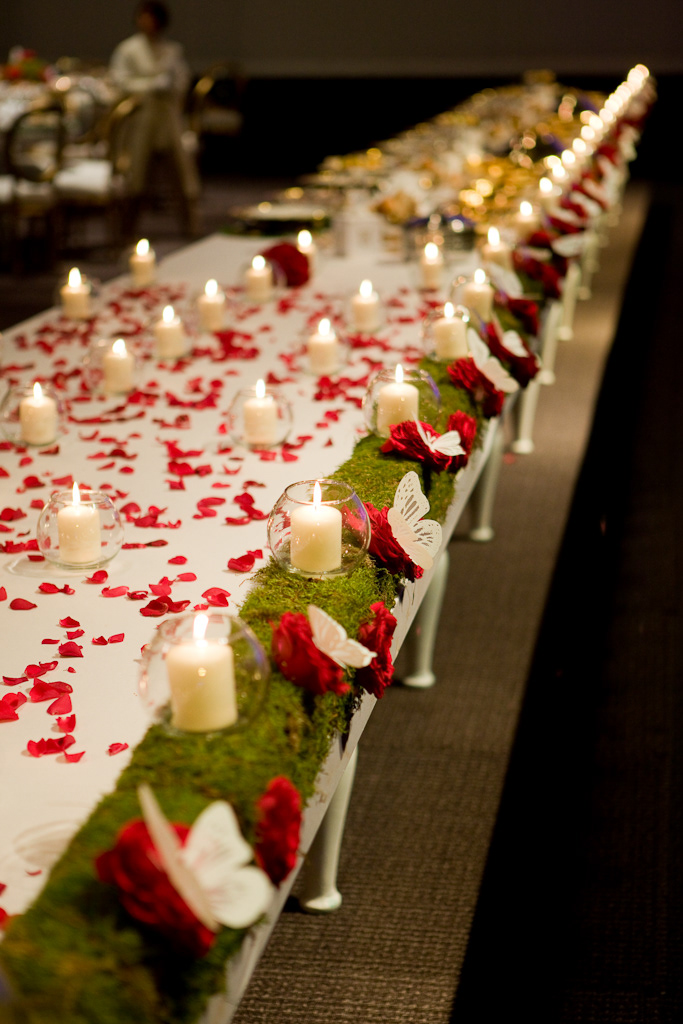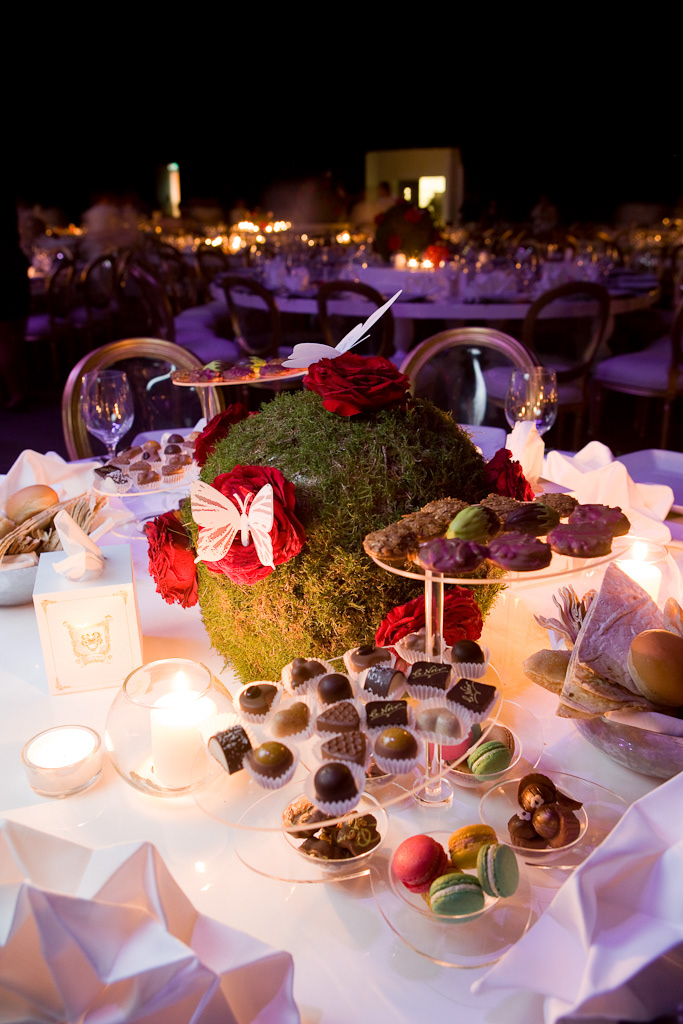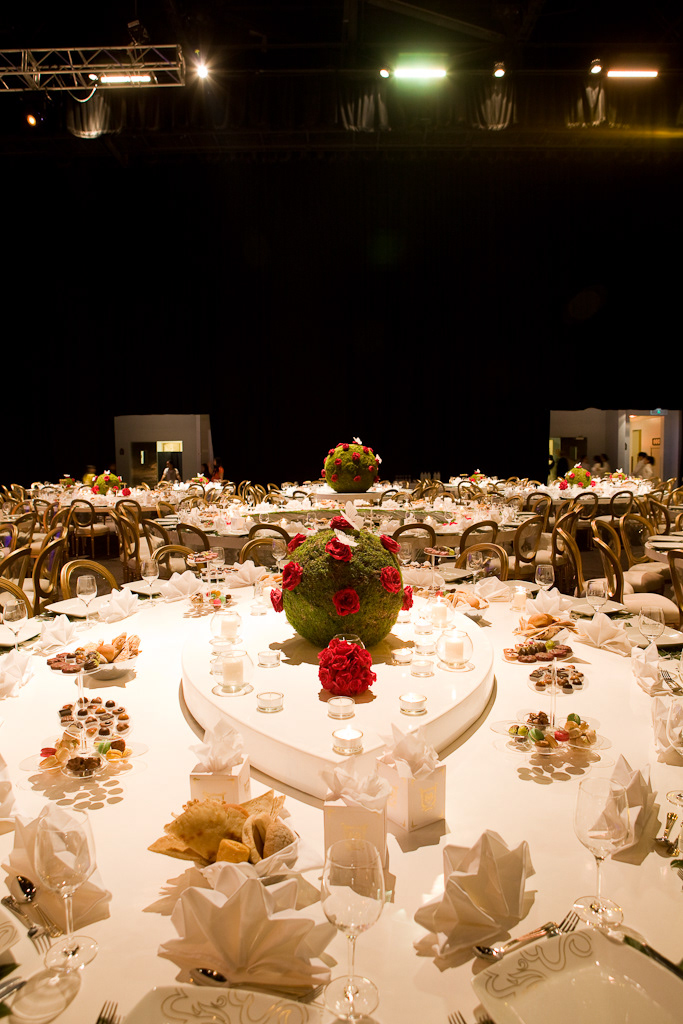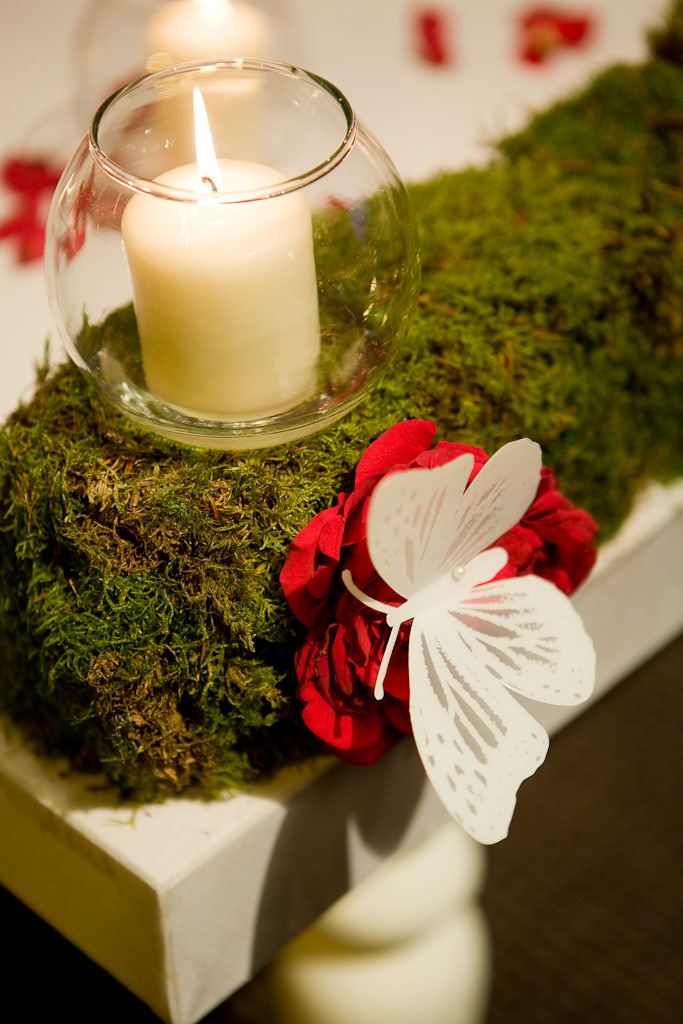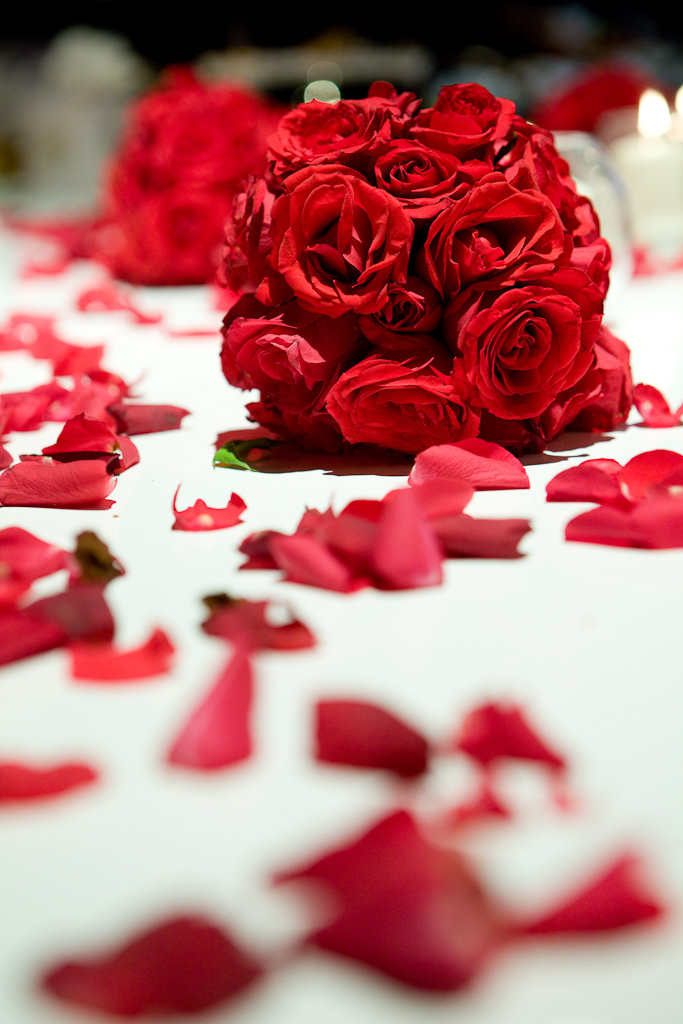 Projection of 40 meters, on multi-layer screens creating a depth in the image and creating the illusion of physical space by having live performers interact with the animation.  Creating depth allowed to really immersive the guests into a kind of vortex bringing them to a setting that felt surreal and magical.  This also allowed for the reveal and entrance of the Bride to be Grand and magical because of the use of front layer projection covering the moment before we opened the back screen.