An exhibition stand at the Arab Travel Market in Dubai
This stand consisted of 3 distinct zones.
A virtual hologram photo opportunity of Meet and Greet experience with the 4 Grandmothers of Freej.
A short 3D film experience giving a taste of the Freej Themepark Experience
A Hologram Virtual masteprlan model with an interactive touch screen allowing visitors to access and discover the zones of the themepark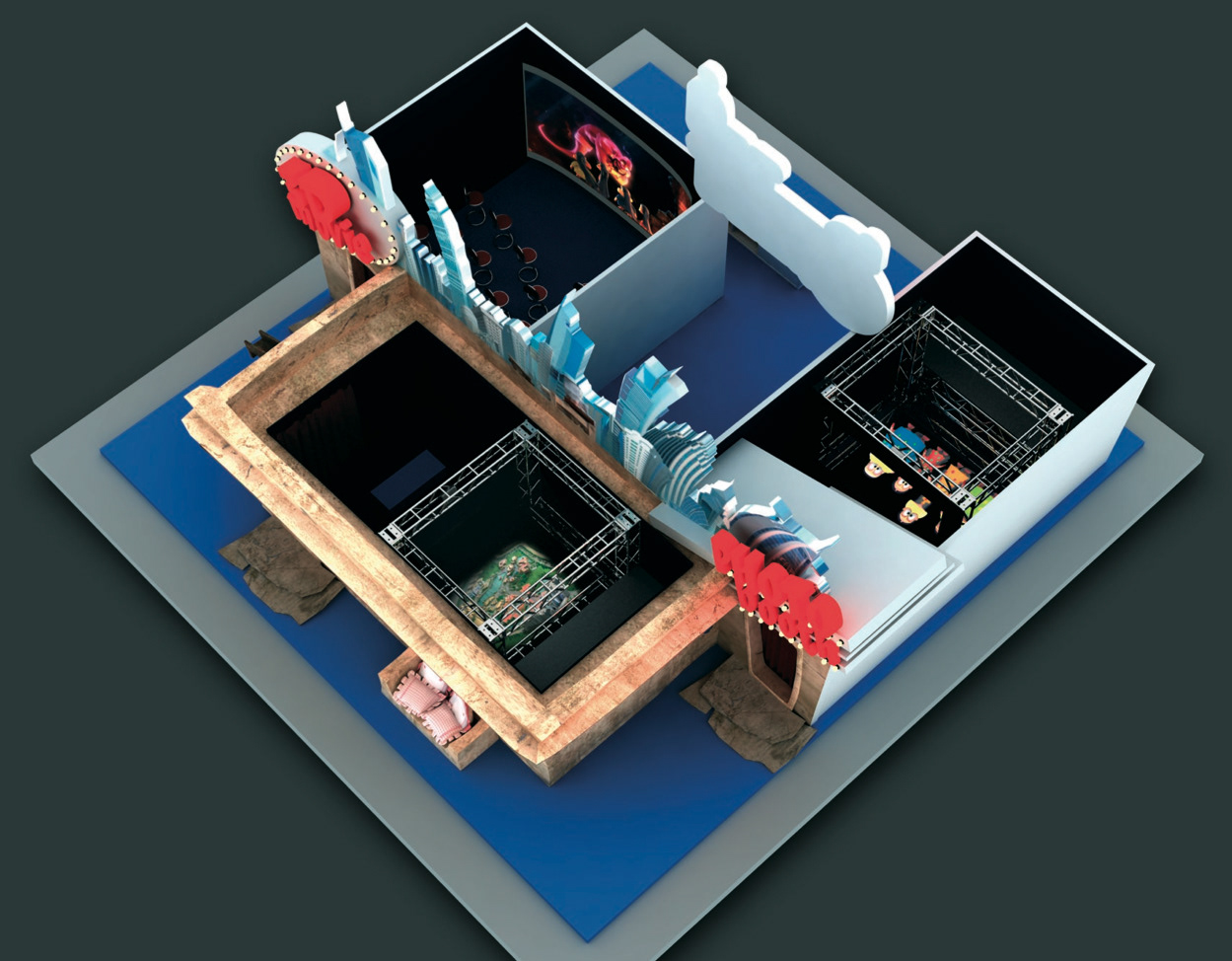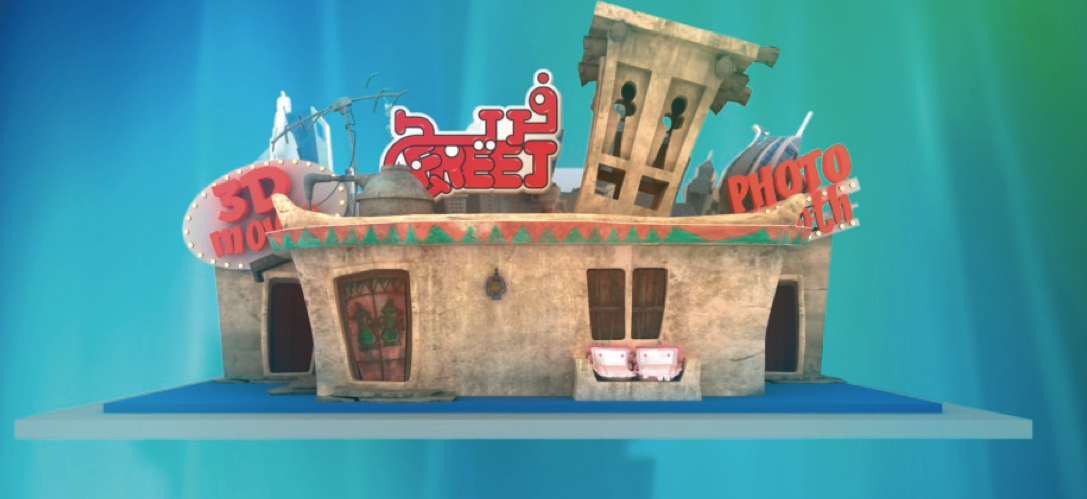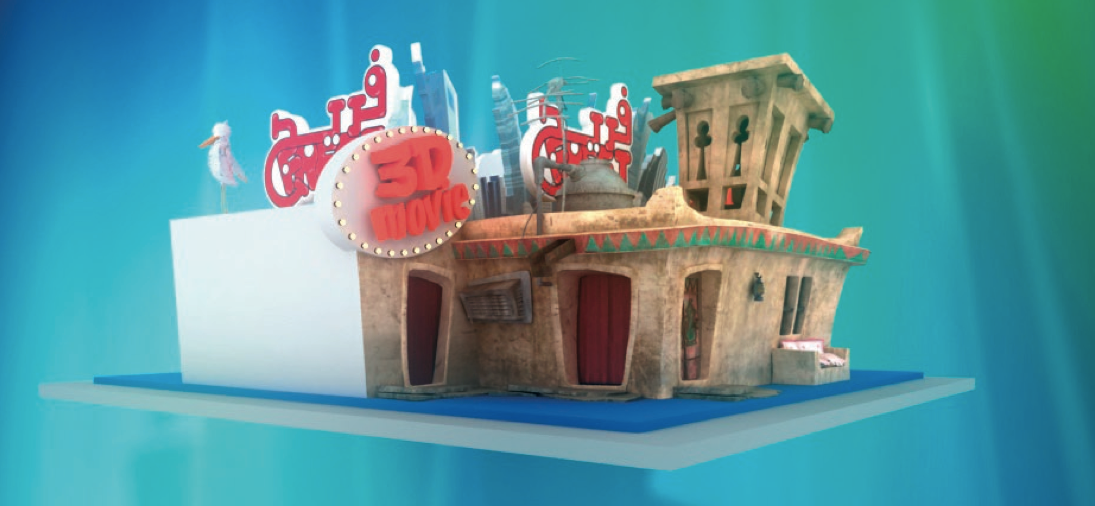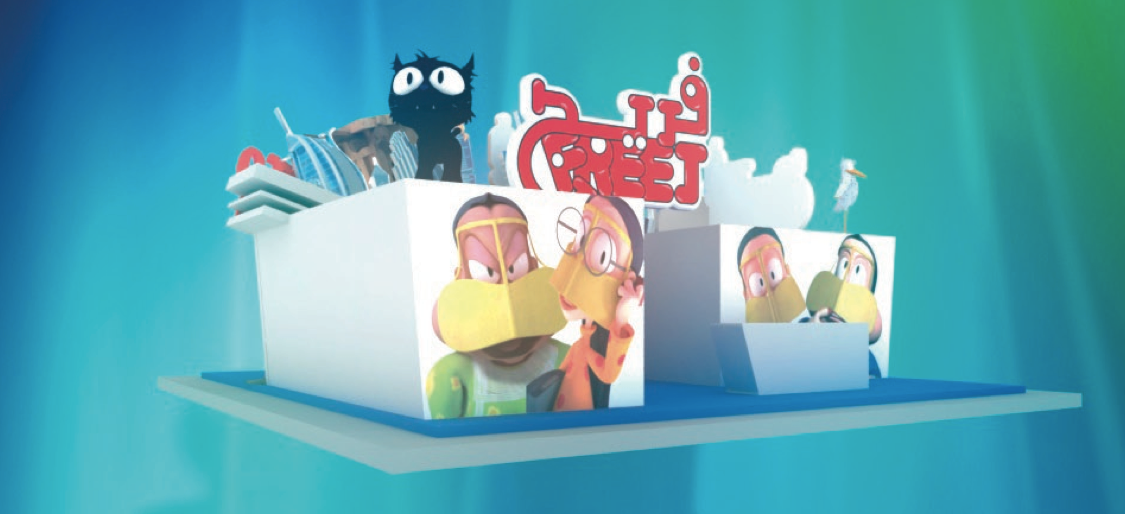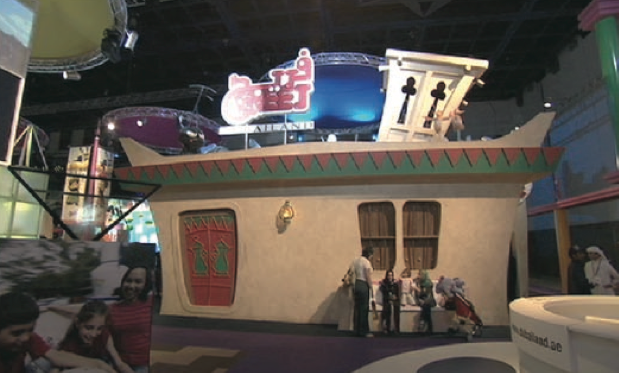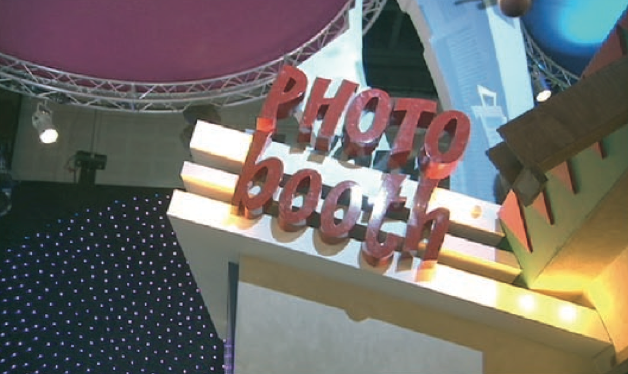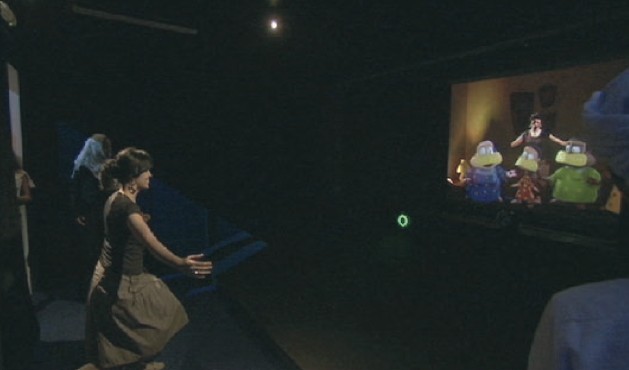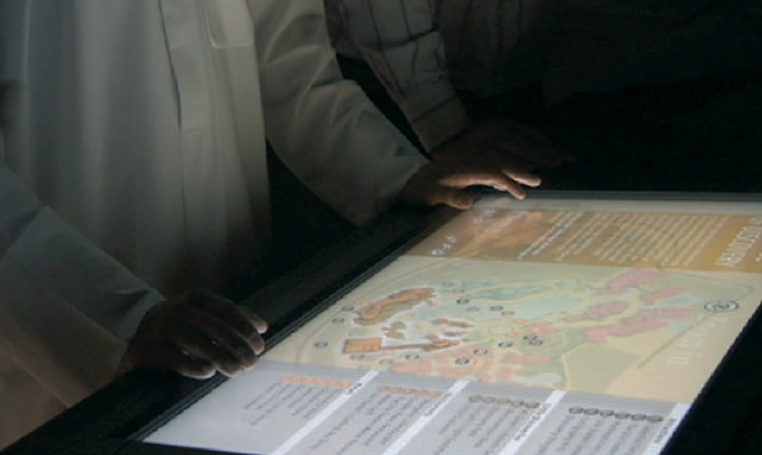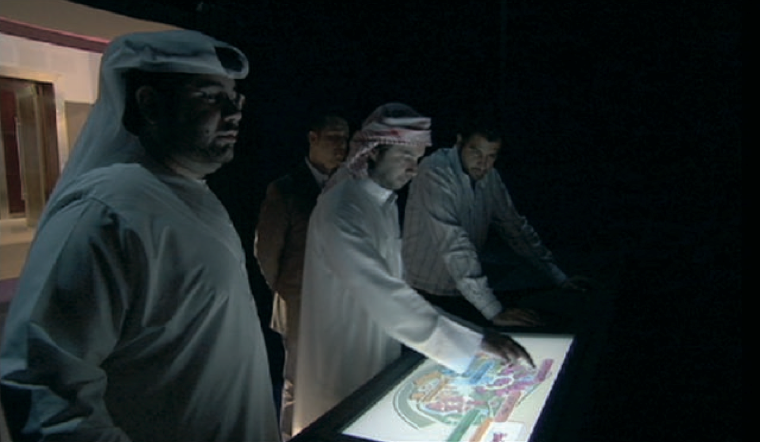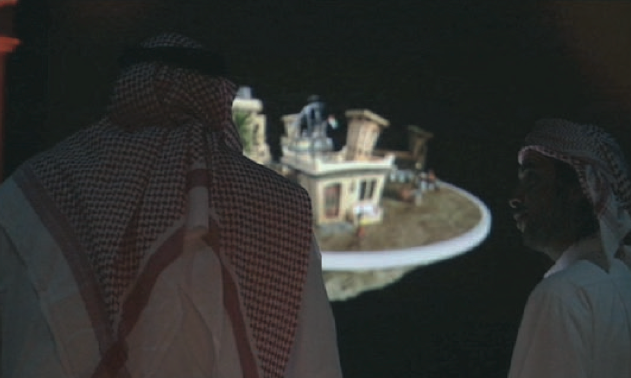 The «Freej» stand at ATM was conceived as a curtain raiser to theupcoming Freej Park attractions.
Visitors were immersed in the magical world of the Freej TV seriescharacters through playful and interactive de- vices.
Three attractions were presented at the stand:
Photo opportunities -
A full scale « photo booth « where visitors could be photographedinteracting
with Freej characters in 3D (no glasses).
More than 2000 shots were printed out during the three day event.
Master plan -
A 3D ( no glasses ) virtual visit of the park through a touch screendevice. Visitors were able to interact with different scenes.
3D Movie -
A 3minute long 3D «ride», a movie trailer of the park.