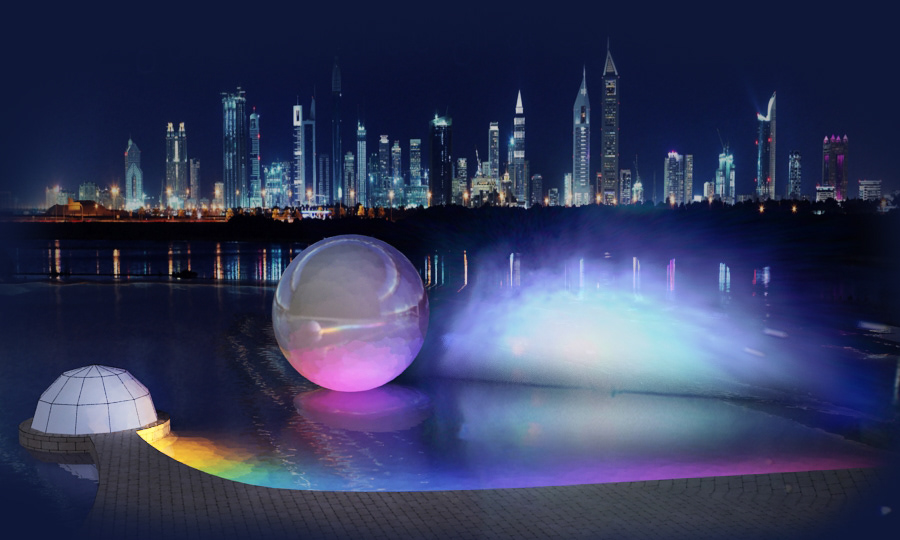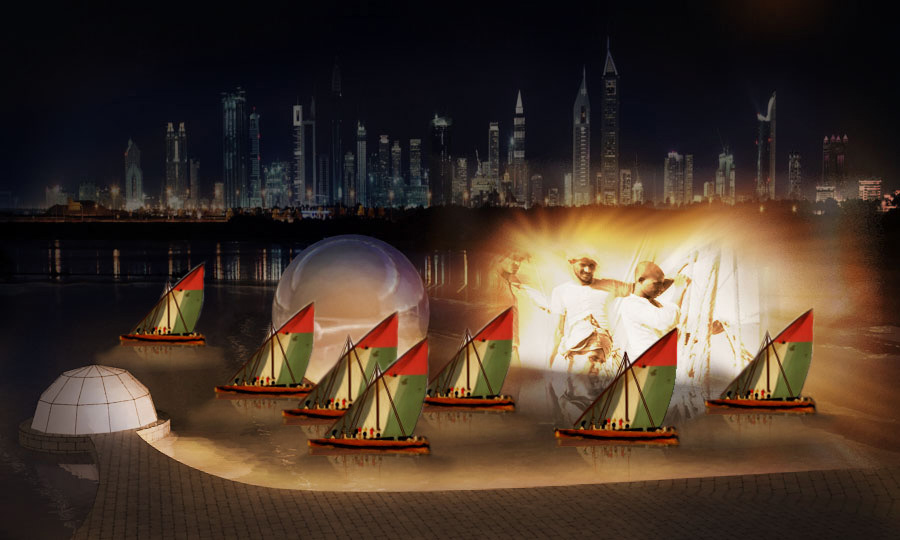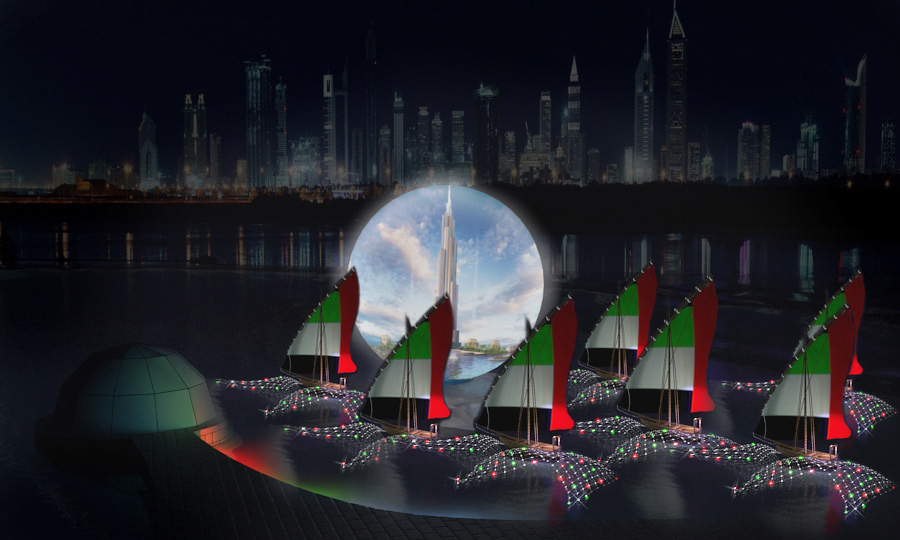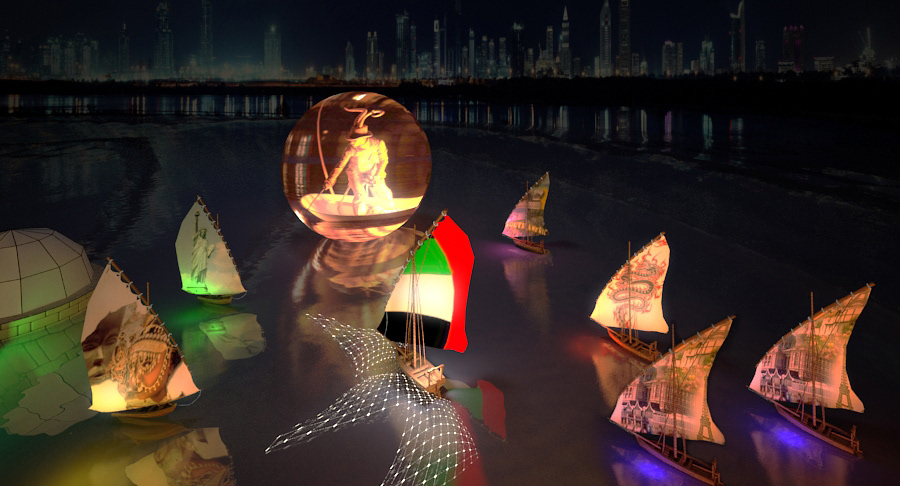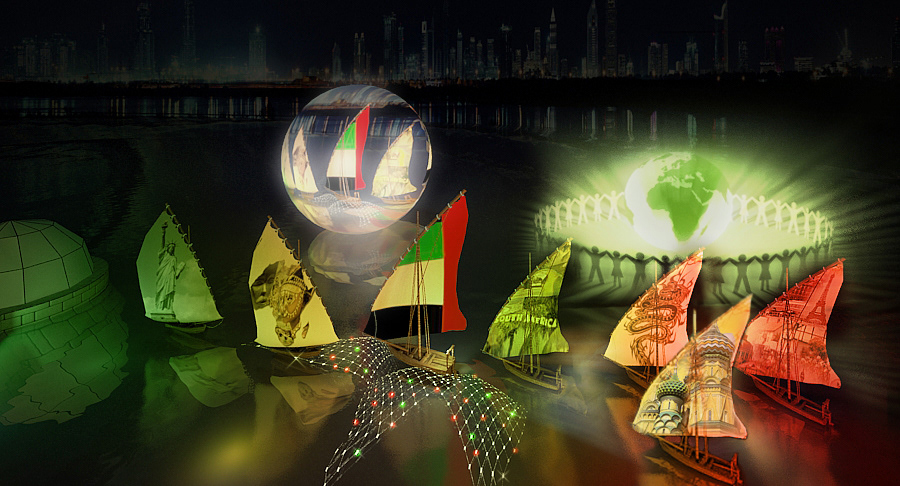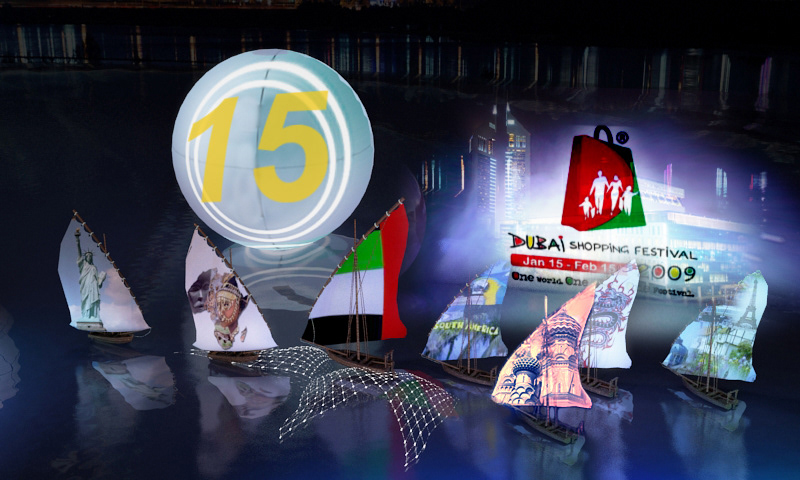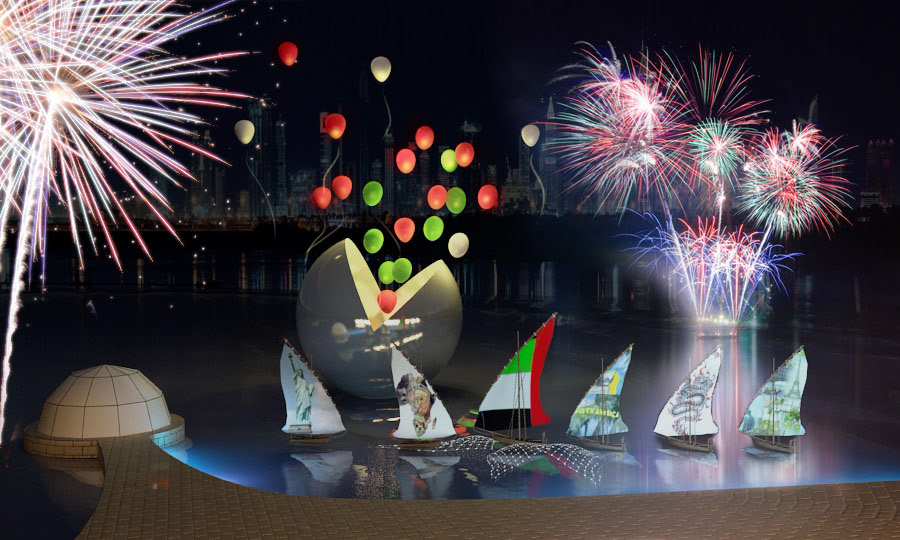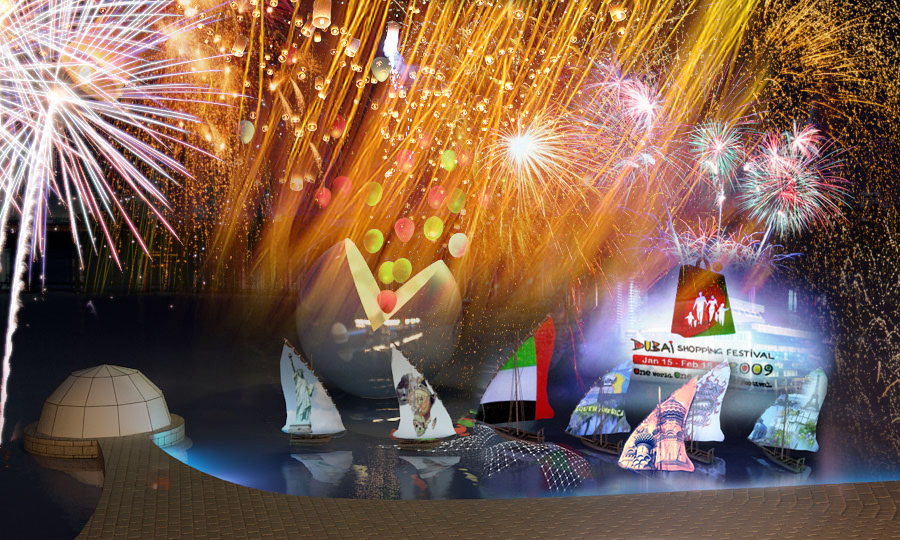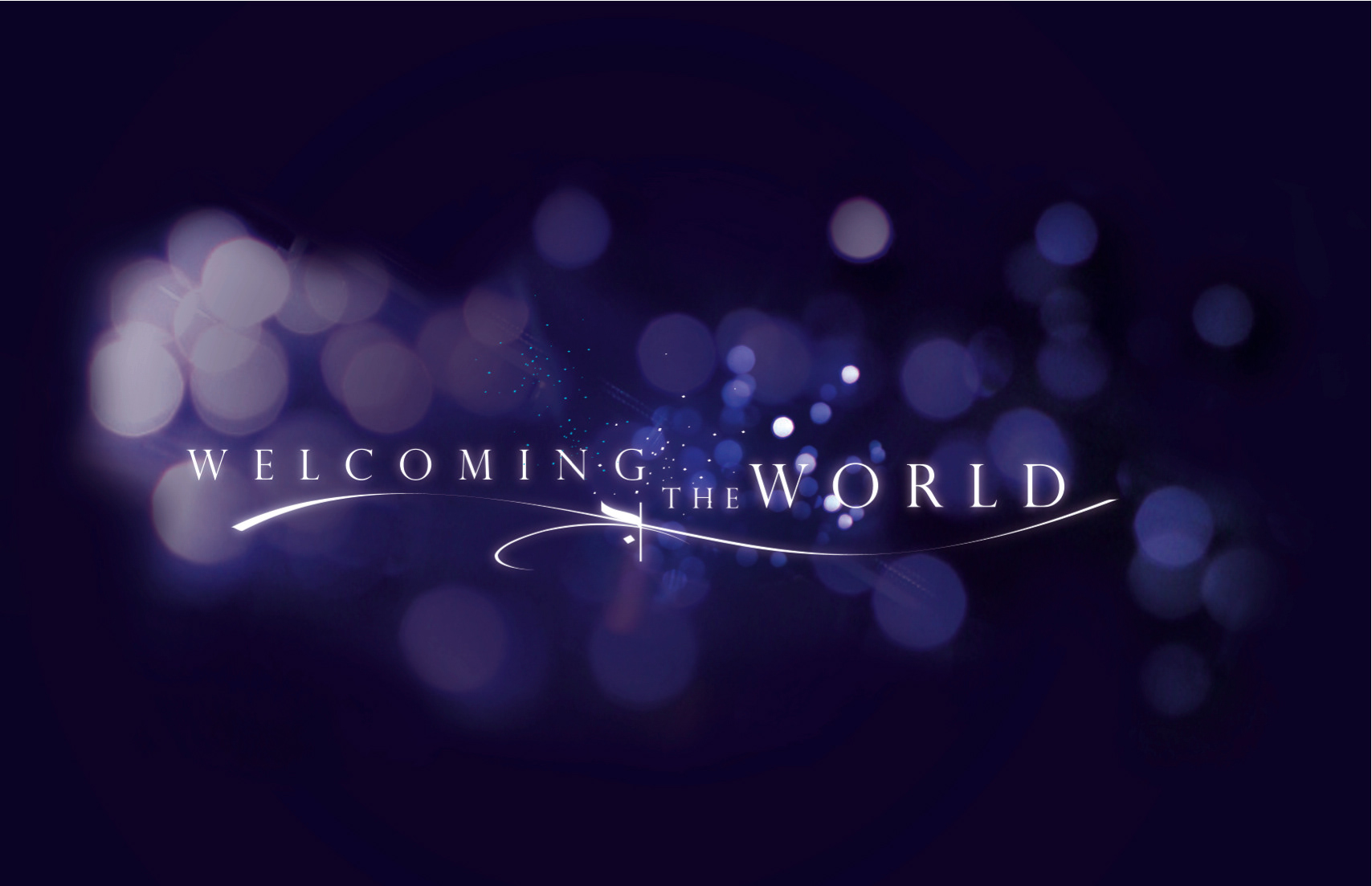 Objectives:
Tocreate a emotional story driven anniversary that not only highlights theopening of DSF but also engages the audience to be a part of this. This will invite and launch the openingat a greater level and will give good press coverage.
The SHOW
Act 1
CULTURE AND HISTORY
Culture:
· The sailors (pearl diving)
· All lights out
· We commence with soundonly…suspense (sound silent night, water ripples against the hull of the woodendow, wooden ship screeching, ropes, sails etc)
· Then the music
· The water screen appears, We seeold waves projected on it (Bu Daryah, the sea daemon)
· Slowly sails boats appears in themidst lit with a subtle candle light (traditional pearl diving song is played"oh yamal")
· He moves in front of the watersscreen (main stage area)
History:
· Using archive imagery of pearldivining and sailing, we create an interaction between liver performers andimagery.
· AS the music crescendos, thesailors pull out of the sea a the rope where a diver comes out with a pearl,and a net the pulls with him from the fishing
Techniques:
· Water screen + projection
· Sail boats
· Live Performers
· Lights
· Fishing man (isolated)
· Net(s)
· Net pullers (extra performers)
· Light net
· Small boats
Act 2
MODERN DUBAI:The pearl of the Emirates
As soon asthey catch the pearls, we see pictures of Dubai appearing on both screens(water screen and pearl screen.
We see thegrowth of a small village (that represents the old traditional trading ports)becoming the a modern city
Techniques:
· Projection on the mirror pearl
· Iconic elements of Dubai:
o Shopping centers
o Landmarks (Burj / Metro / Ski Dubai/ Palm / Burj Al Arab)
Act 3
CONNECTINGTHE WORLD
Welcomingthe world
Trading portdestination (a cross road for many cultures)
The culturalmelting pot
While theprojection is on going:
· We seen 5 others boats slowly joiningthe sailors boat. Each boat (surrounded by small model boats) to symbolize the differentcultures from the world's continents
Quantity ofmain boats: 5
· Asia
· India
· Africa
· Europe
· America
Like aparade the boats (in formation) start approaching the main center stage wherethe main pearl diving boat is docked.
Richlydecorated with props, large canvases, decorative lights etc.
In each boat,a group of people are presented. (smiling, enjoying, inviting and waving to thepublic and main stage as though they were arriving as well as giving awelcoming attitude)
Techniques :
· Hidden barges
· Set up
· Props
· Lights
· Performers
· Costumes
Act 4
ENJOY DUBAI
FESTIVITY
At the end,as the boats meet together in front of the water screen, we see a countdownappearing on the water screen
As soon asthe zero appears on the screen the pearl disintegrates and release hundreds oflit up lanterns (going up towards the sky)
Meanwhile fireworksilluminate the sky
END.
Techniques :
PVC helium Balloon+ LED
Fire works
Projectionon waters screen