ADGSEC Ramadan Gathering
JBM was commissioned to produced in 3 locations, Abu Dhabi, Al Ain and Madinat Zayed an event for the government employees during Ramadan. This event was produced over a 3 week period with over 4 thousand attendees. This is the first event whereby all government entities in Abu Dhabi are invited at one event. The purpose of this event was to support certain charities and organization that give donations during the holy month of Ramadan as well as to highlight the key objectives in health and well being of people during this month of giving and forgiving. The stage allowed for an auction of rare historical pieces of the Emirate as well as a competition where employees were awarded prizes.
Large moveable screen panels spanning more than 45 meters wide by 8 meters high were digitally tracked with video projection allowing various sequences during the event to have different video formats from strips to stitched panels to a complete panoramic double HD video screen.  The technique, dimensions and content of the screens were produced to create a dynamic and loving ambiance throughout the entire event making the stage live and emphasizing the key moments of the event.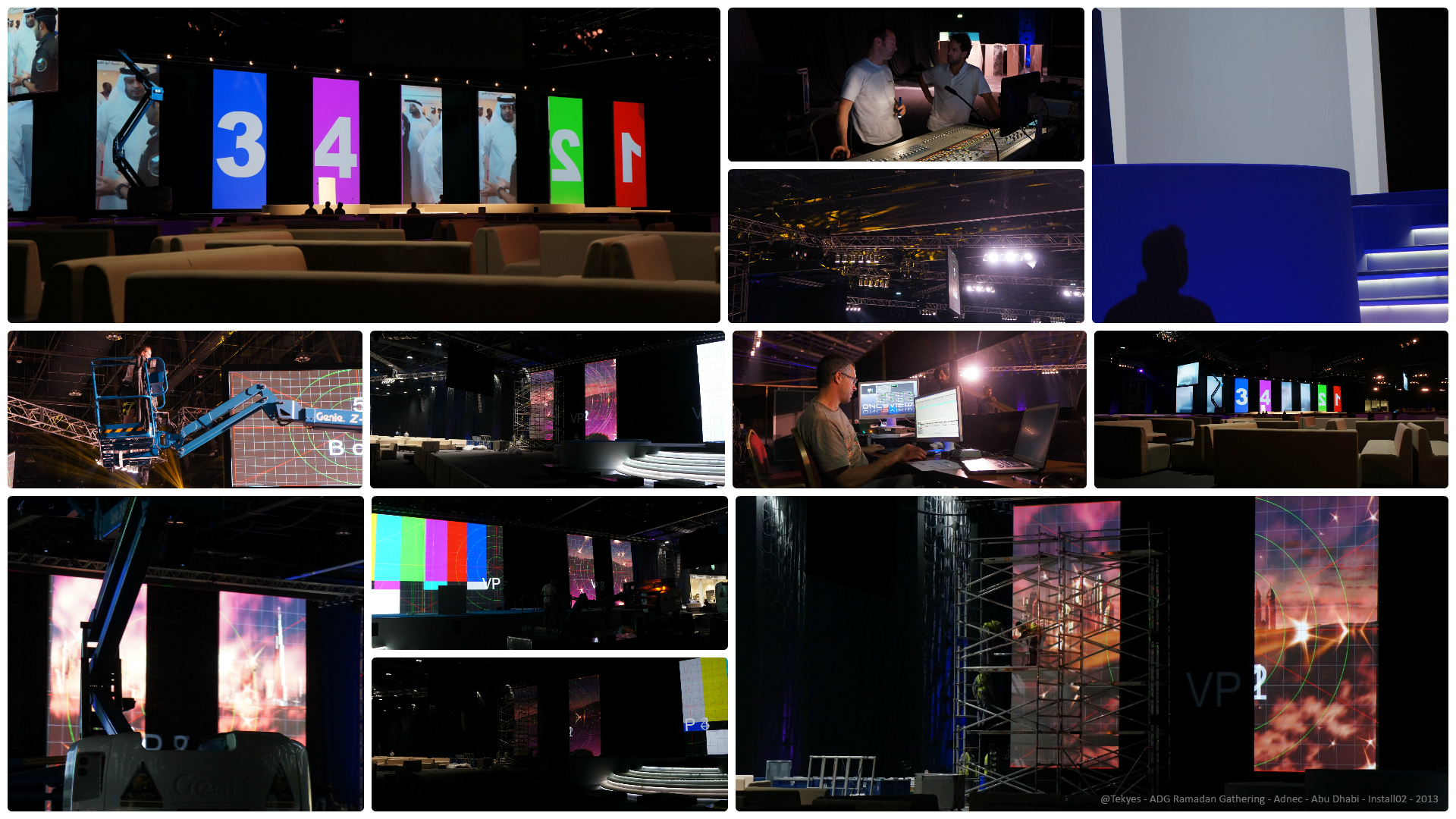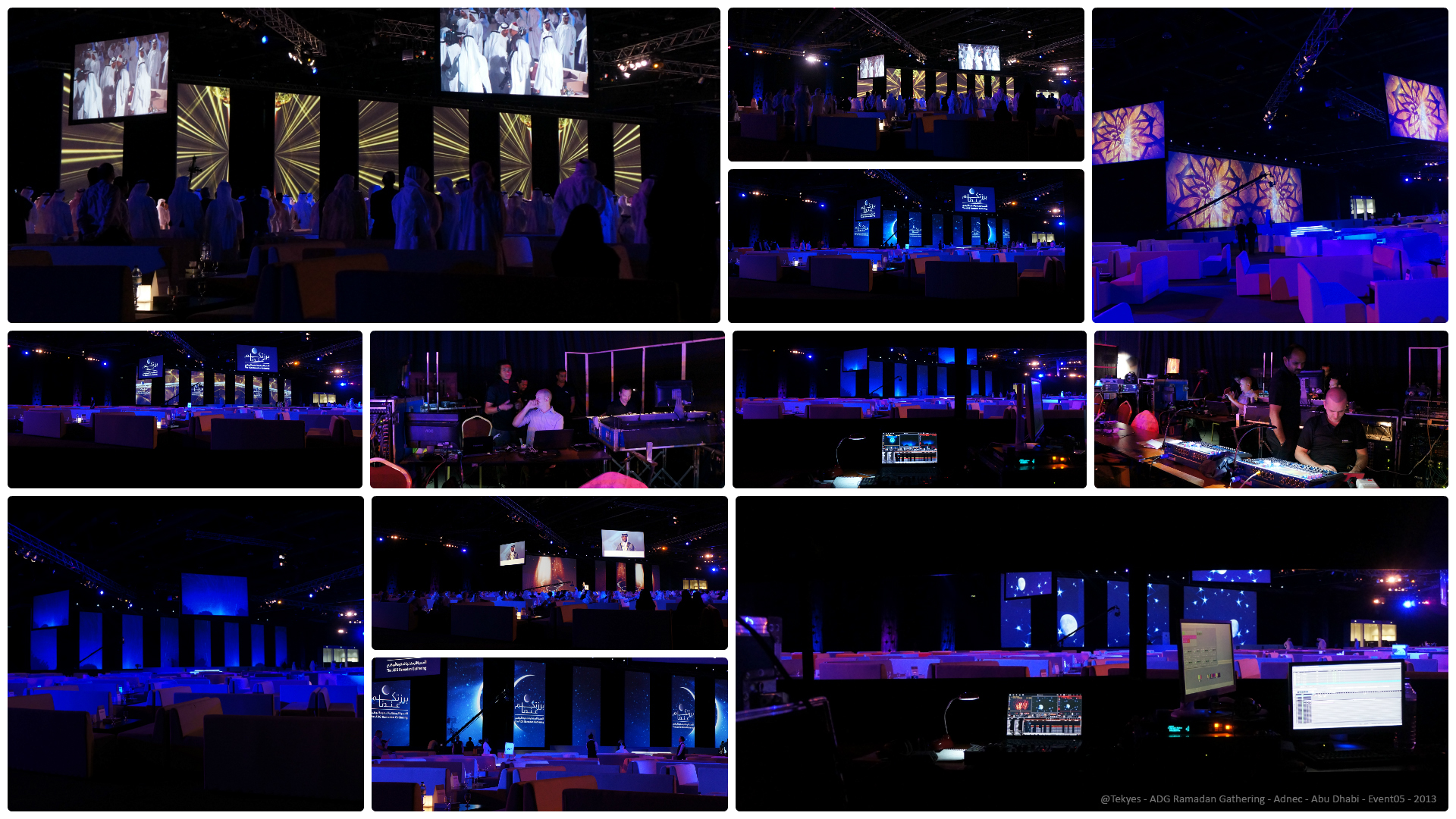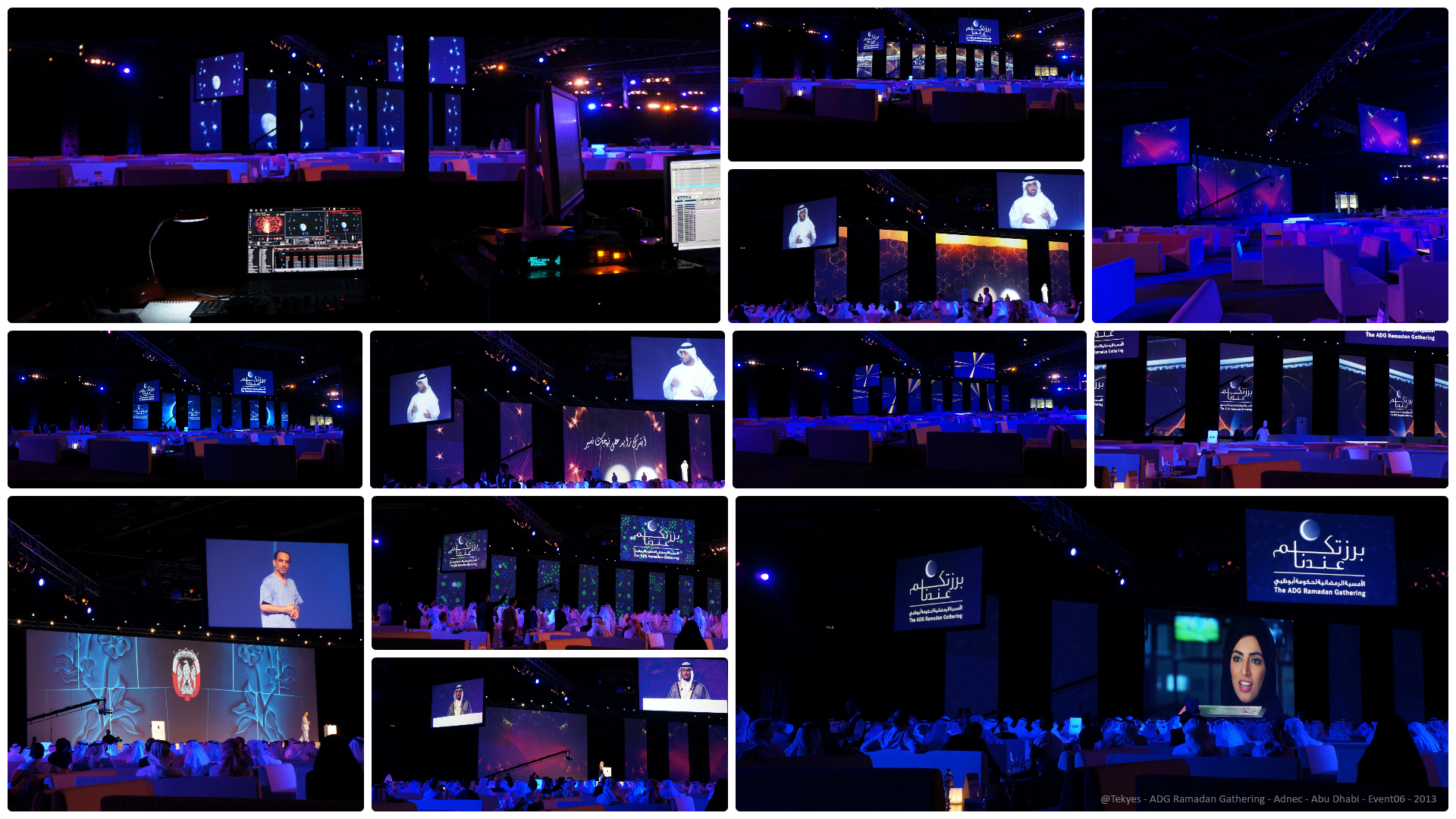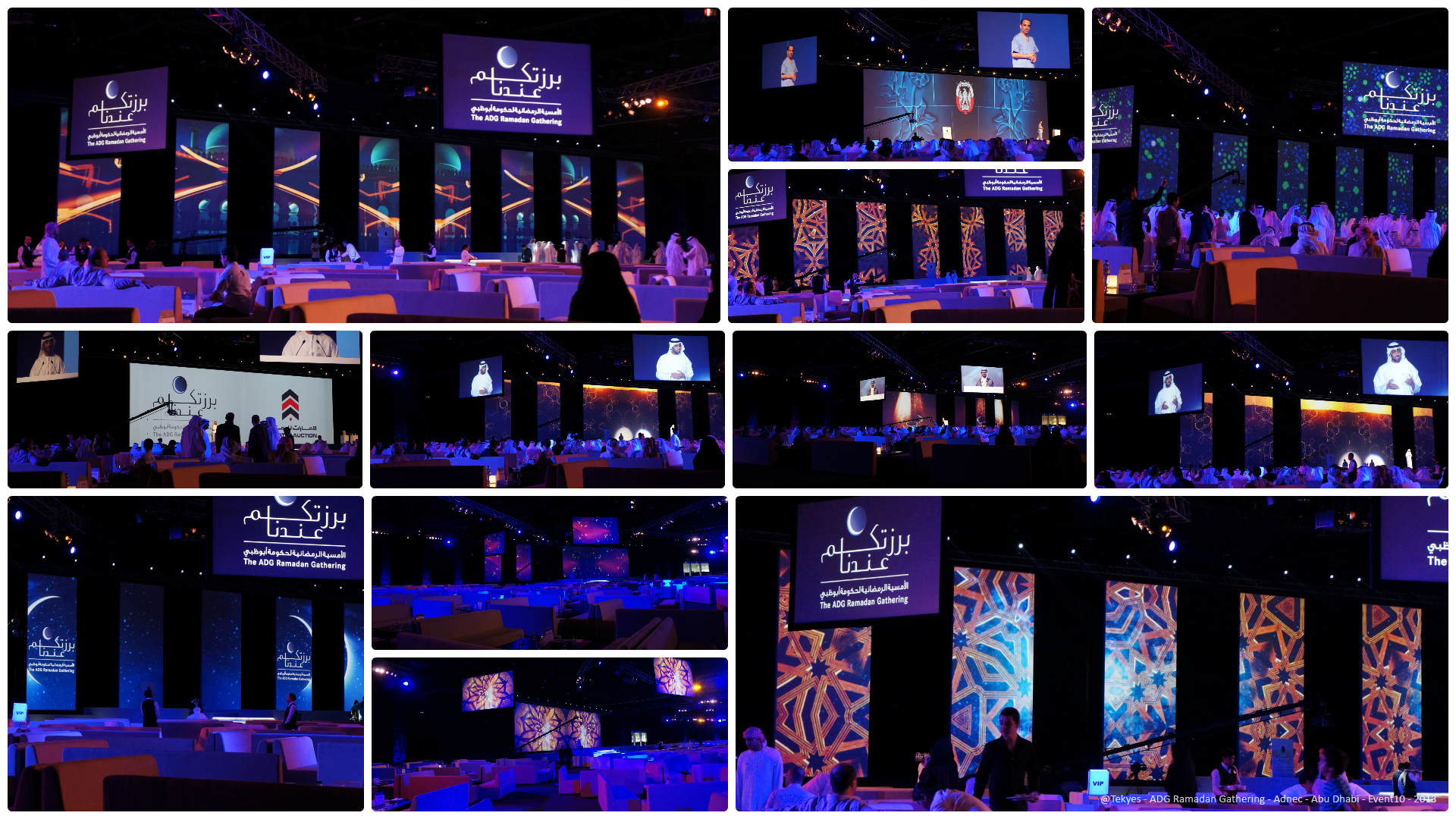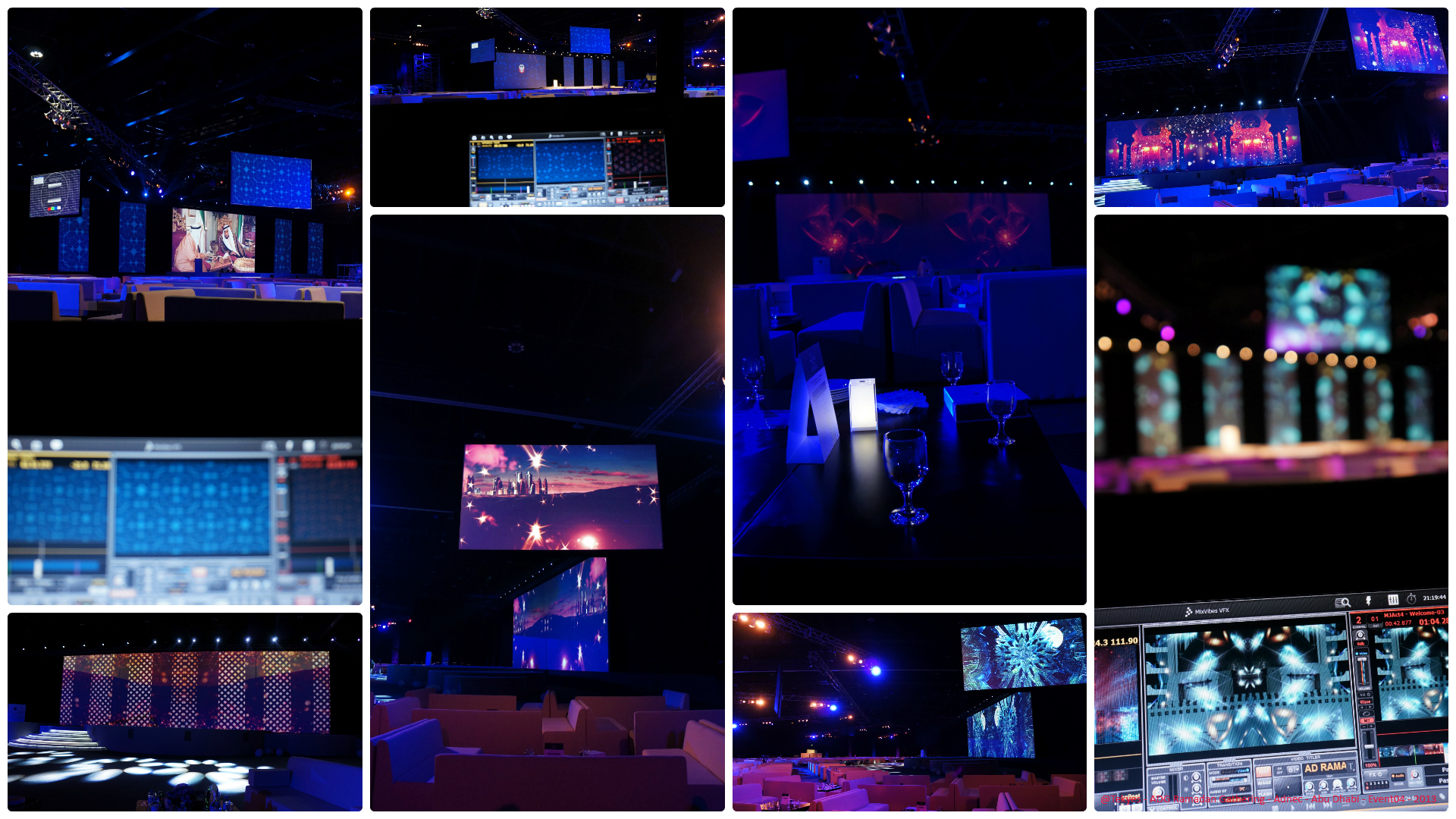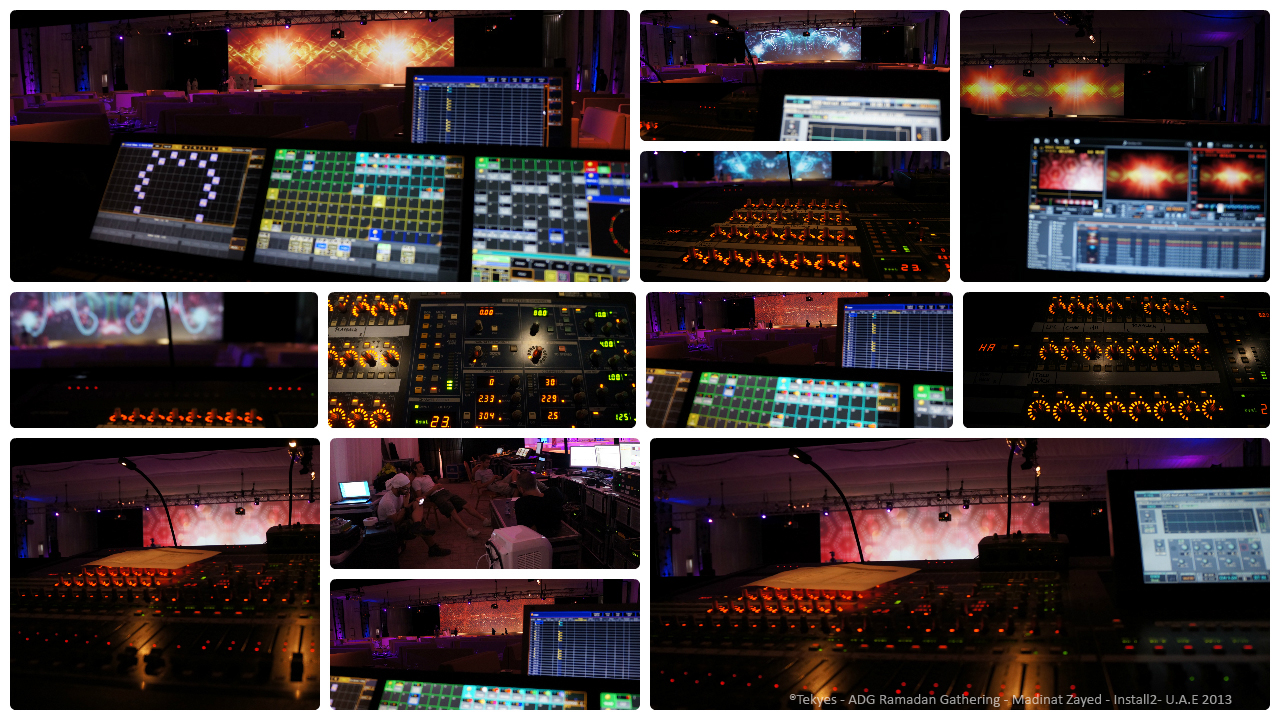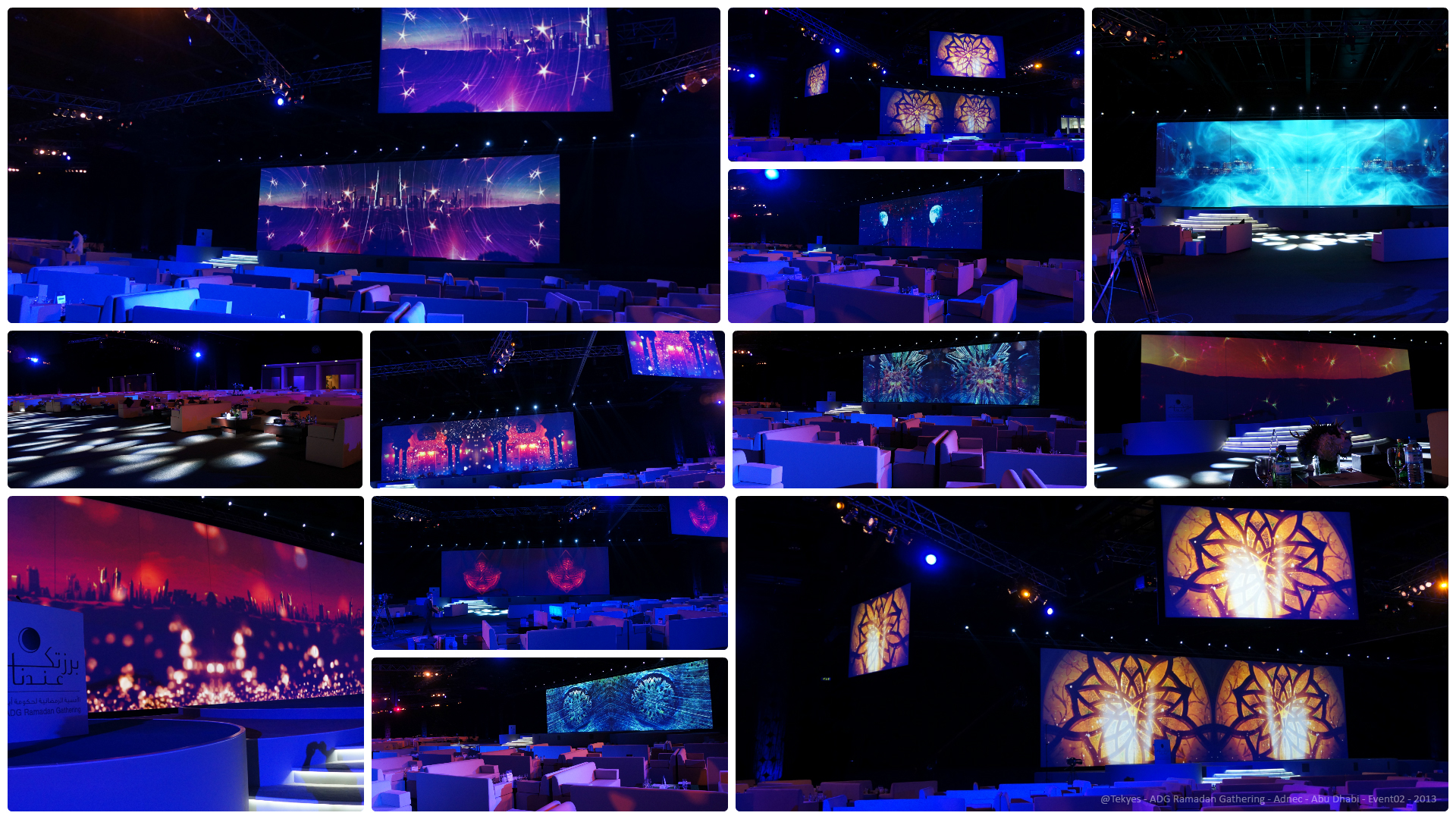 The VJ technique allowed for all video sources and content to be mixed live throughout the event.