Abu Dhabi National Insurance Co 40th Anniv. Event Pitch
JBM was listed as the top agency for presenting a concept and design for the 40th anniversary of the Abu Dhabi National Insurance Company. The pitch included the design and conceptualization of the branding and architecture of the event, from stage design to invitations to food menus. The event consisted of having various entertainment acts to be introduced throughout a gala dinner for around 800 guests.
Objectives
Celebrating the spirit of Union "40 years" Commemorating the history and legacy of the company as well as UAE
Acknowledging and appreciating the efforts of ADNIC's employees throughout the 40 years and the loyalty of our clients who have been supporting us for 40 years.
Showing the company's position in the market
Proving that ADNIC has defied all challenges of the market throughout the years and have made it for 40 years.
EVENT DESIGN PHILOSOPHY
Brand Image
  Commitment
  Longevity
  Stability
  Precious
  Personal
  Valuable
  Resistant
  Loyal
  Reliable
Key Words
  Dynamic
  Luxurious
  Symbolic
  Artistic
  Profound & Intellectual
The RUBY
  Valuable
  Sustainable
  Symbol of 40 years relationship
  The Stone of the "elixir of life"
  A gift to the people
  It shines with an inner glow
  Tangible, not depreciable
  A jewel like a diamond
  Retains strength and power
  When well shaped, reflects light
  Red is the color of luck, courage, passion & leadership
  It does not fit with mediocrity, but with excellence, stability and recognition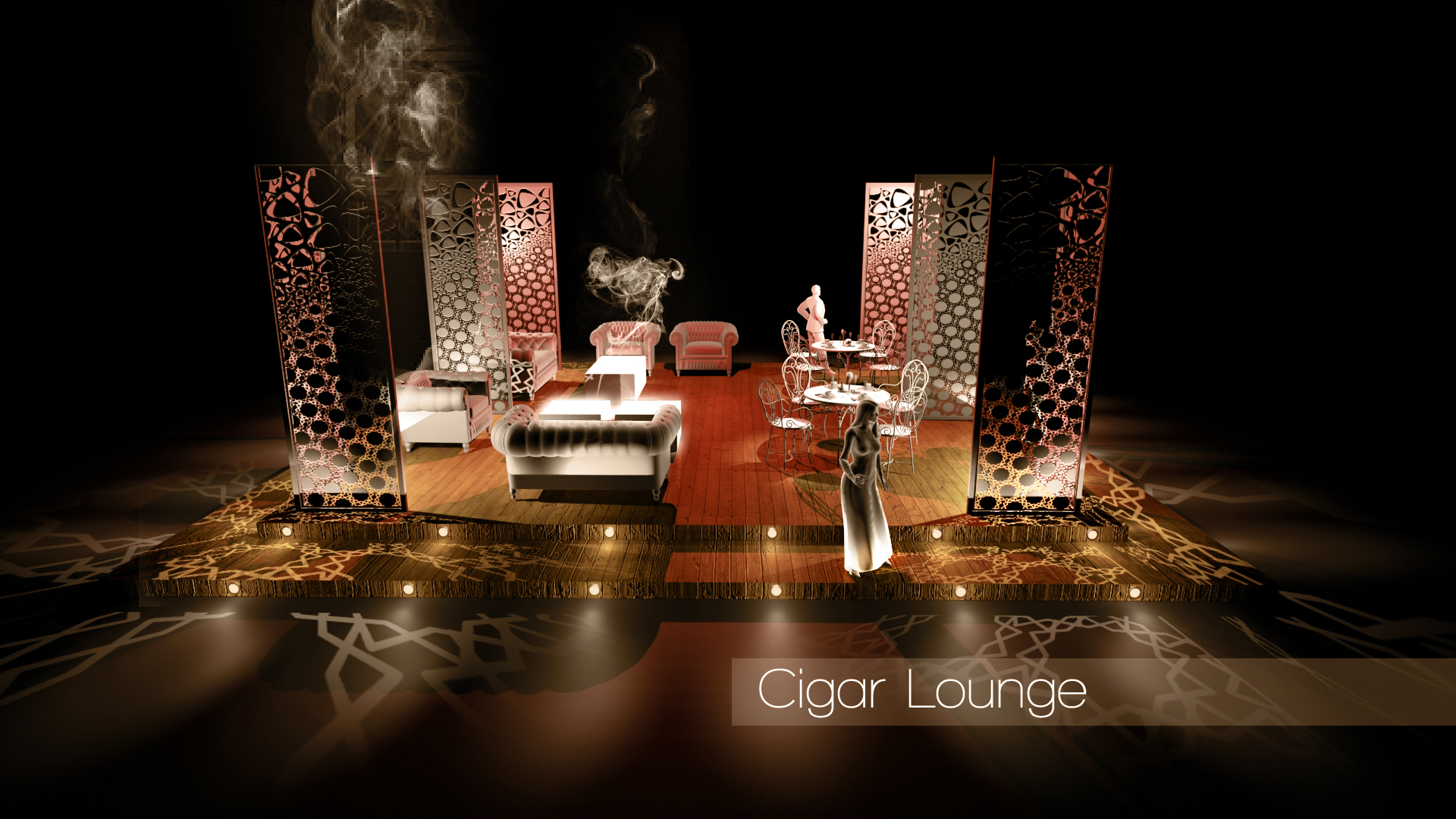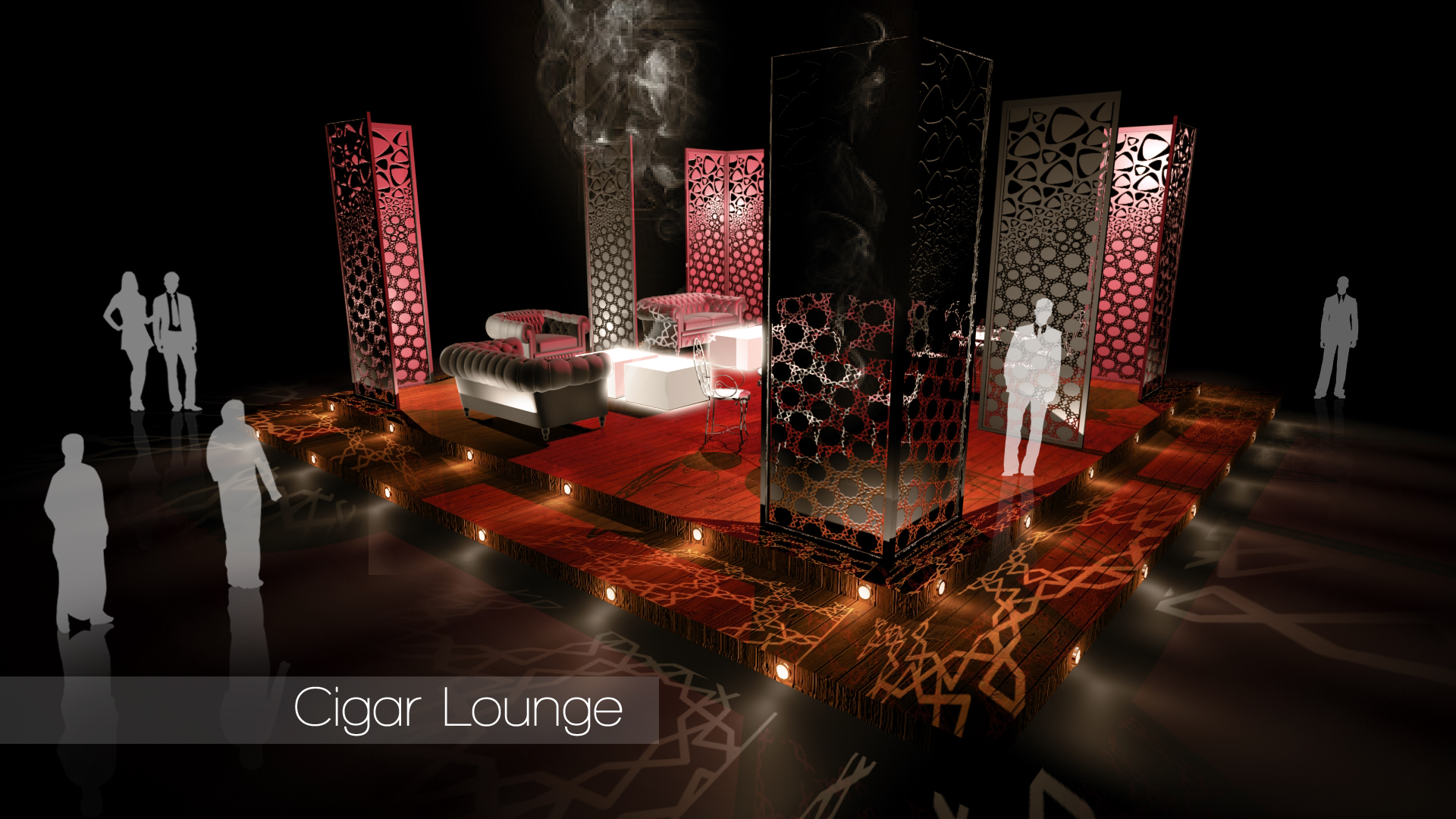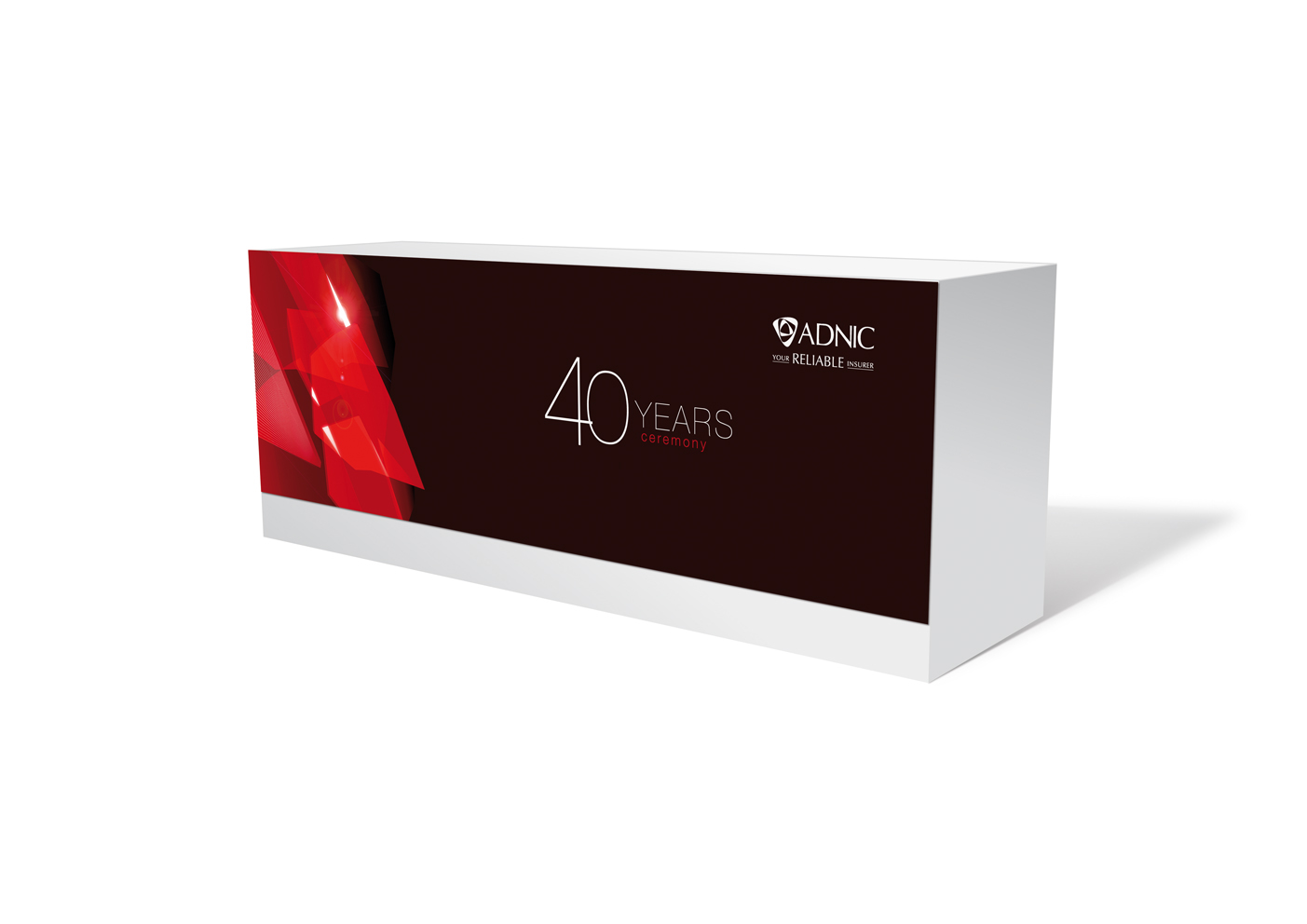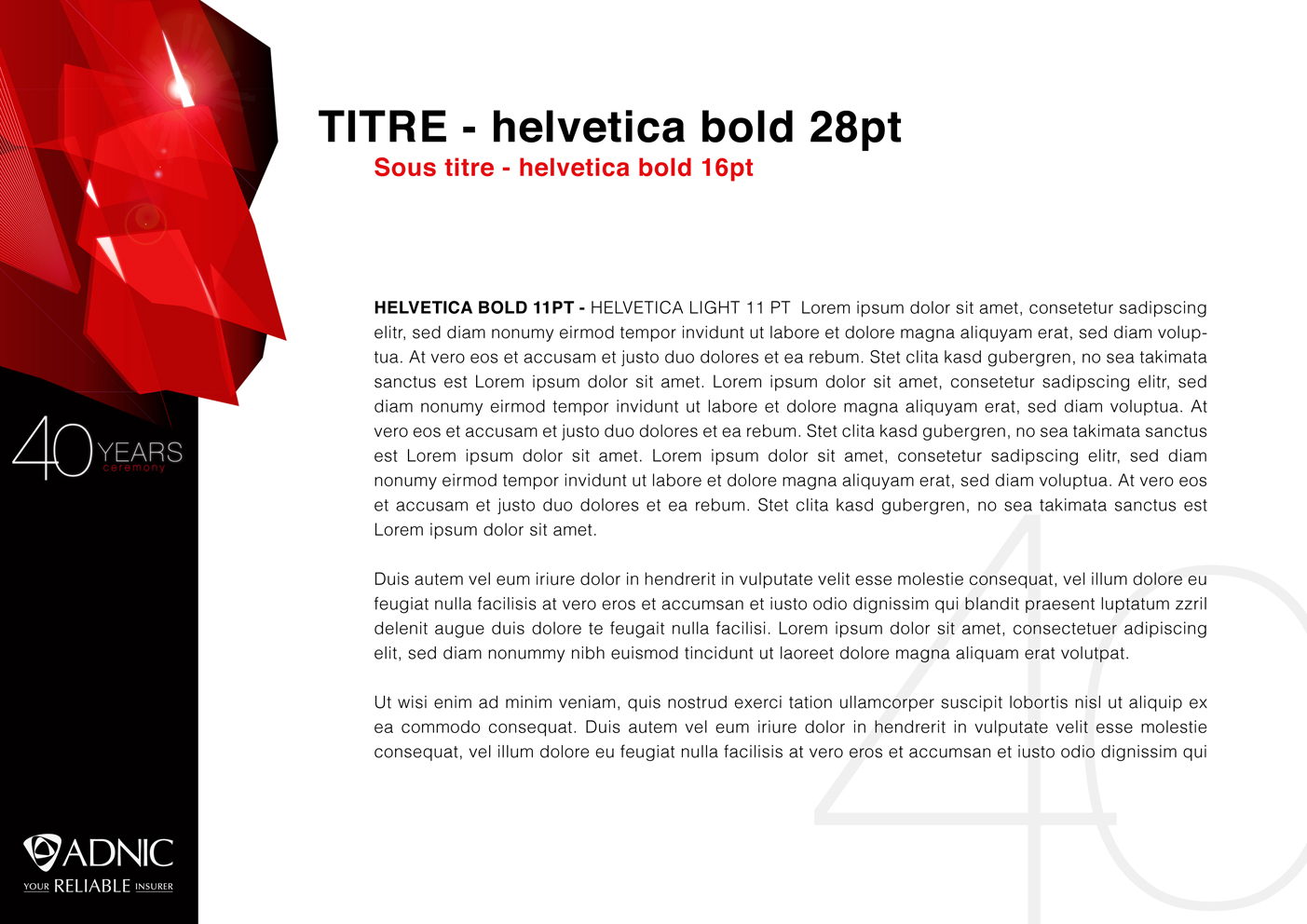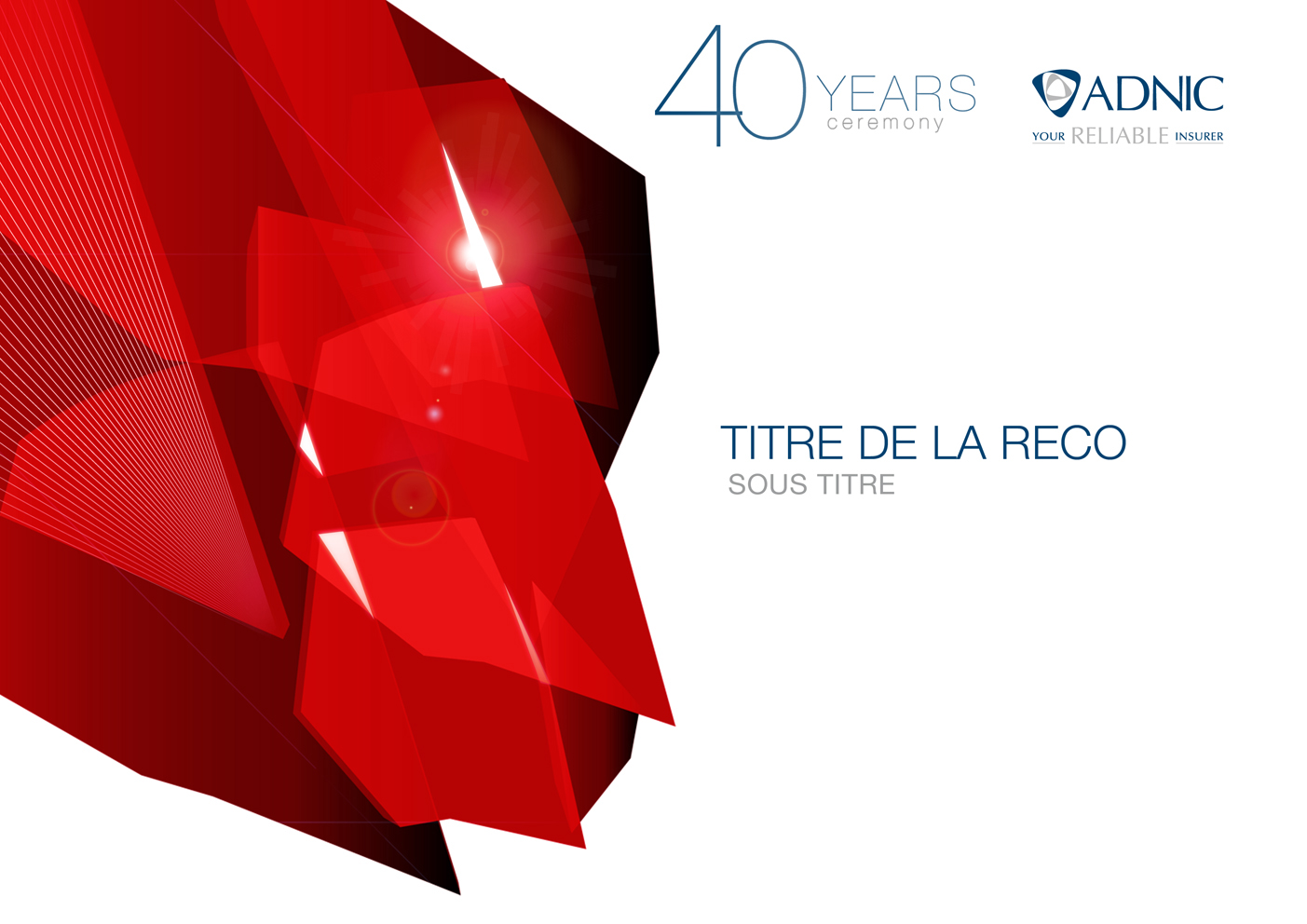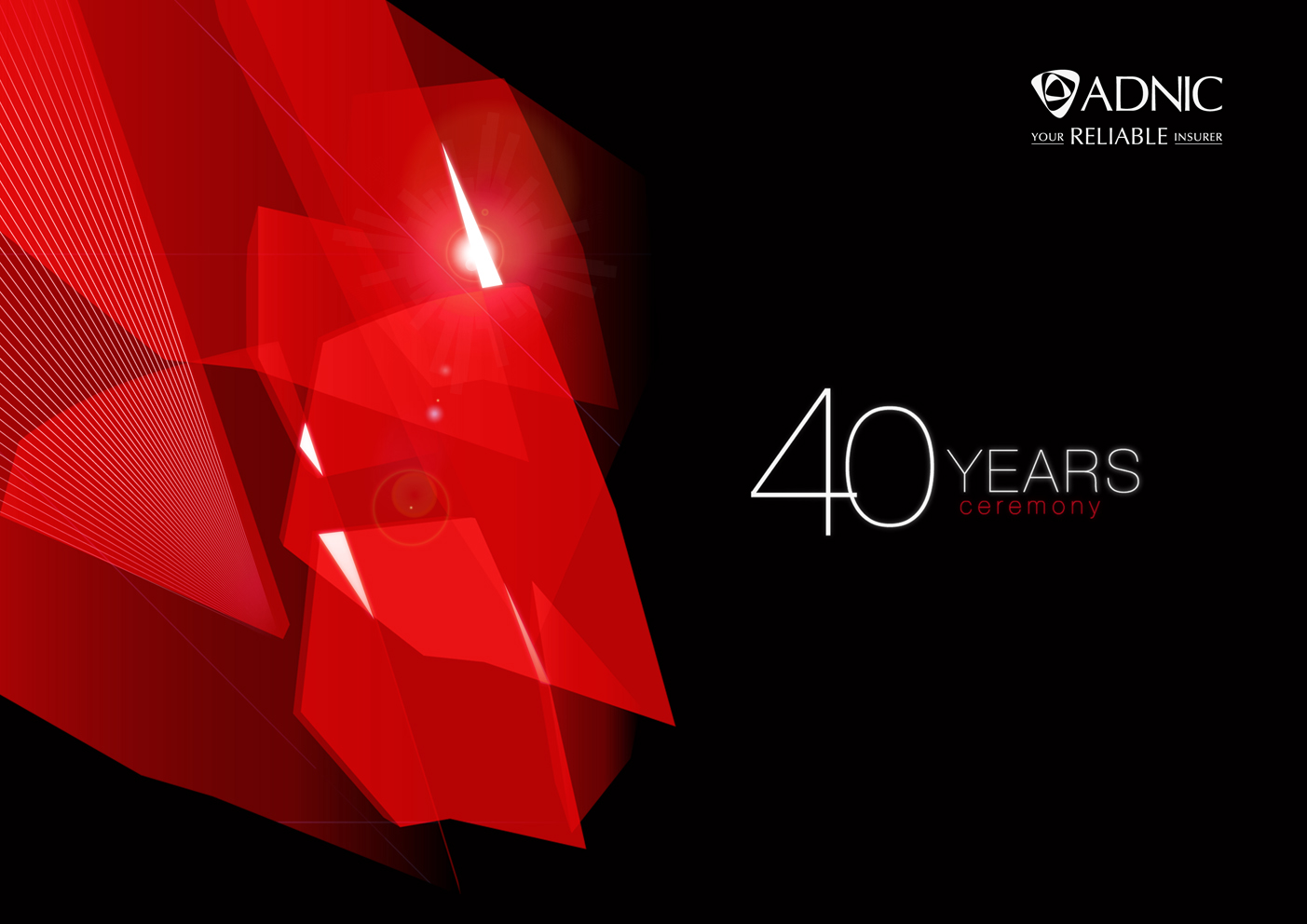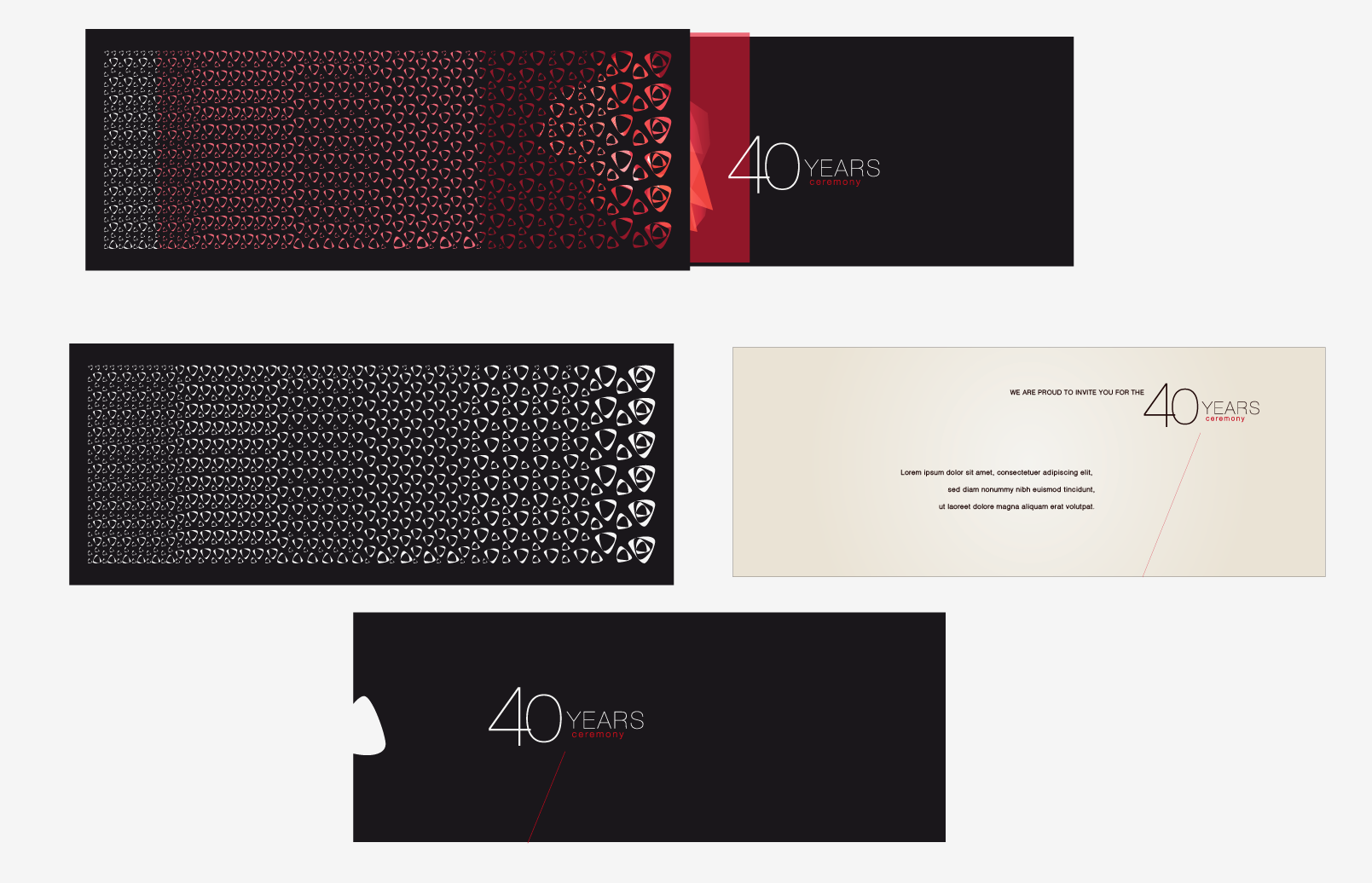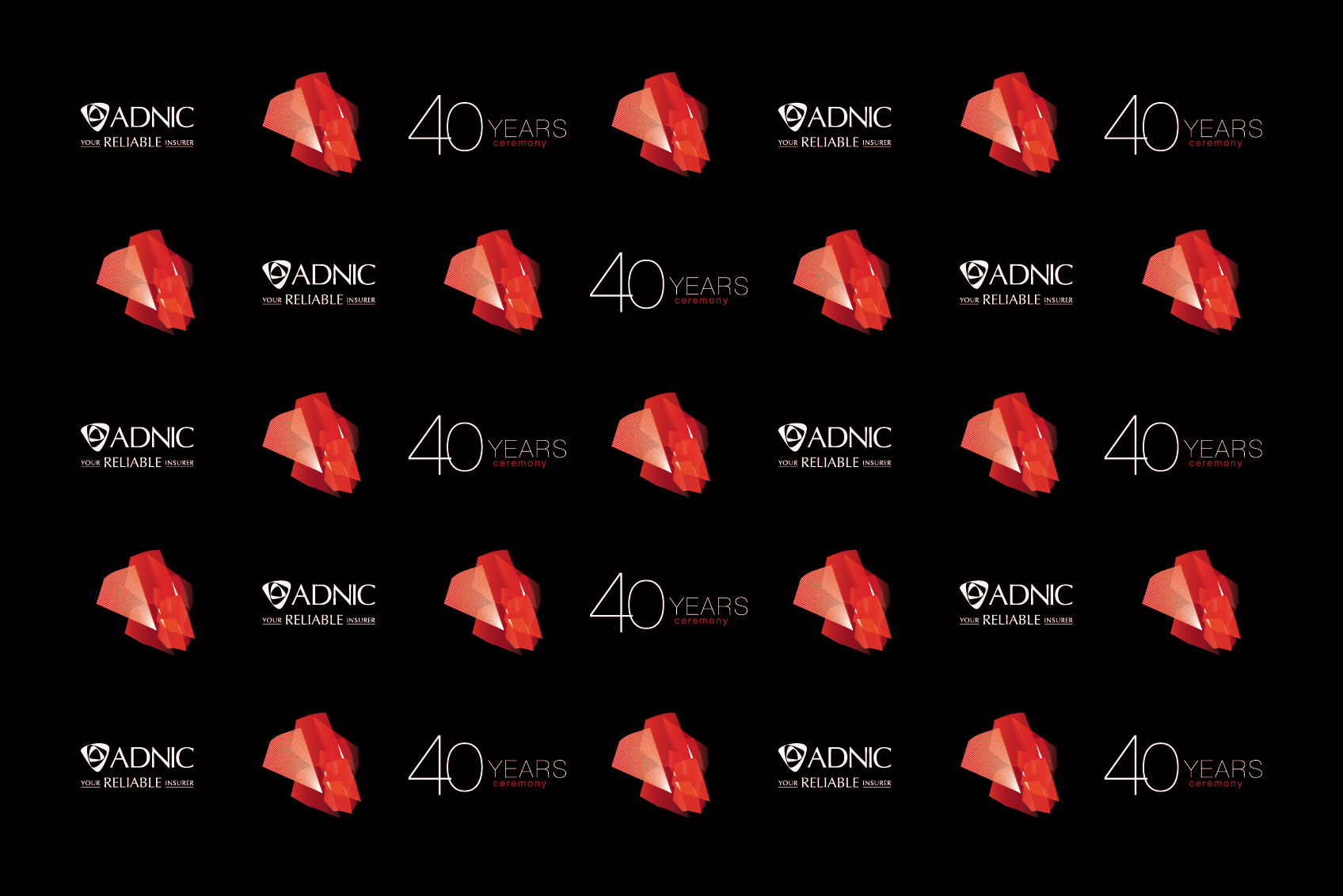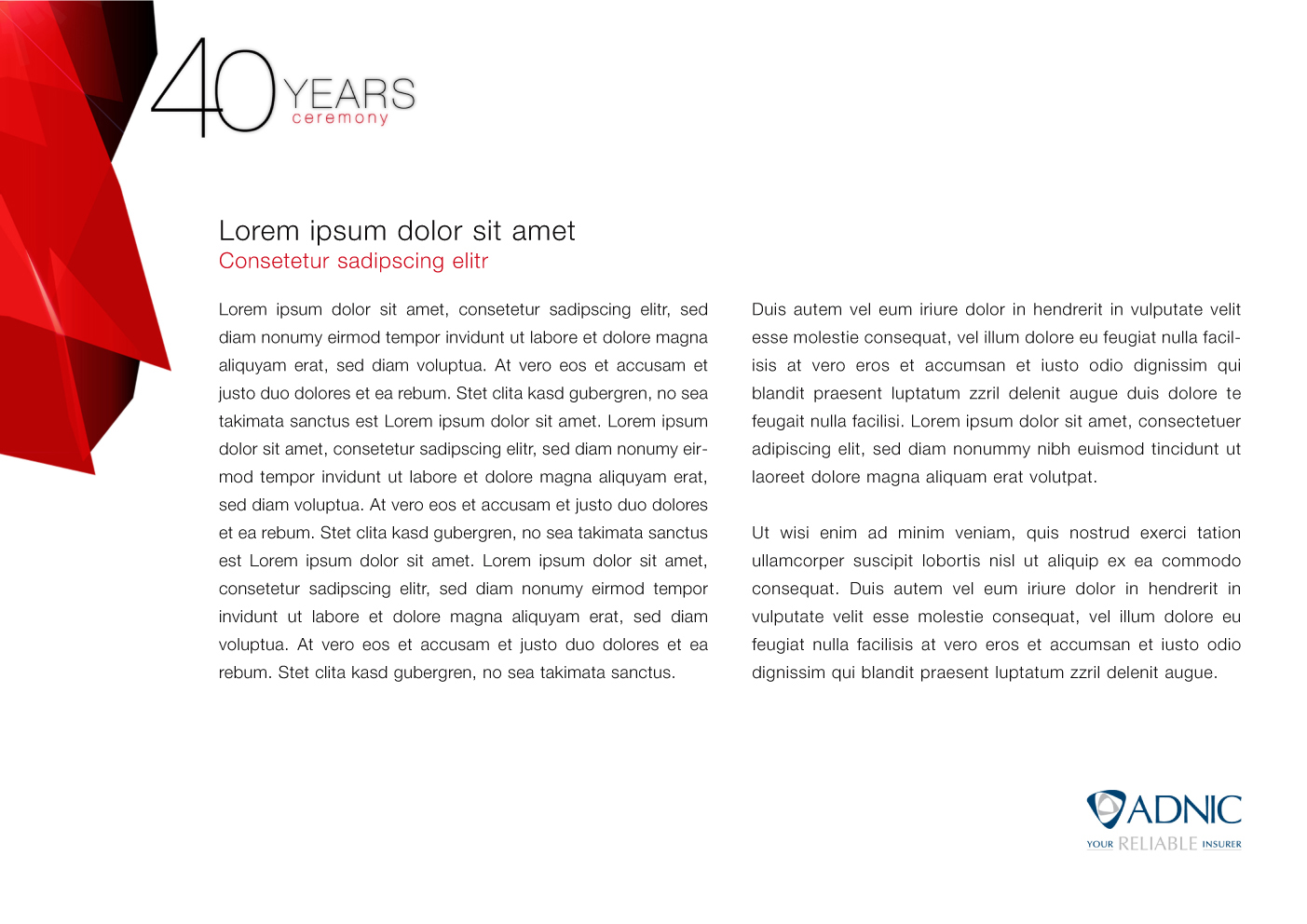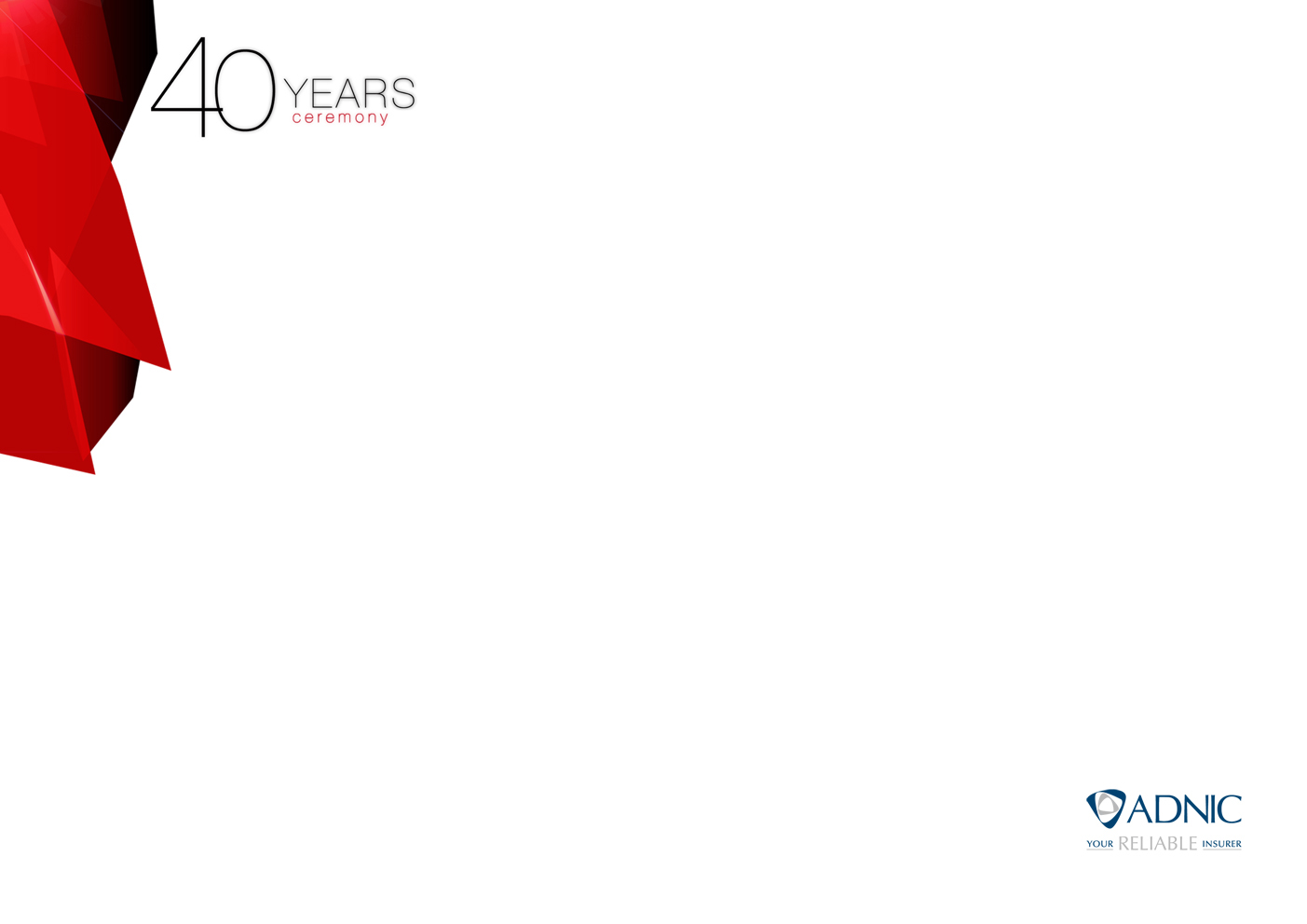 Concept development of Identity